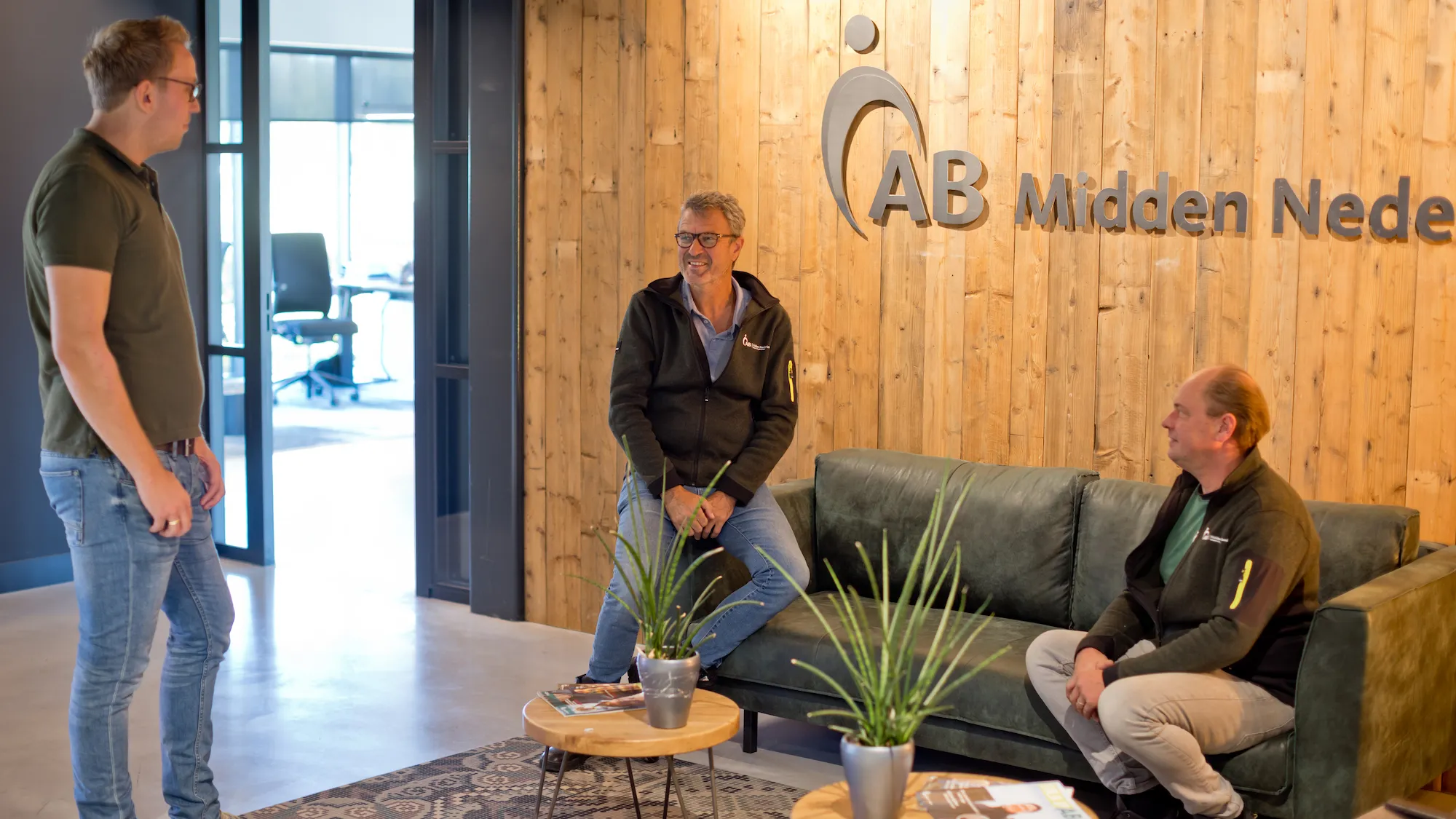 Stand together. Grow together. together you get further than alone
Hi, we are AB Midden Nederland. Your involved and reliable employer and partner in the agricultural sector, technology, construction & infrastructure, logistics & warehouse, green and food & production. For 60 years we have been helping the Dutch as well as people from all over the EU to find a job that suits them best. We therefore believe in the power of the whole. Because together you get further than alone and everyone is equally valuable.
In order to tell you better who we are as an employer and how we help you find a job that suits you in the Netherlands, we have developed a new website. An optimized website with a distinctive story, where attention for you is fundamental. In this blog we tell you how we put our vision into practice and what that means for you.
Stand together. Grow together. Means…
Everyone has his or her own expectations and needs. Do you want a job in which you can quickly make many hours or do you want to learn a lot in different places? Are you looking for stability or flexibility? It is all possible at AB Midden Nederland. And whatever you're looking for: we'll take good care of you in every way. Whether you come to work in the Netherlands from abroad or already live there. You will receive appreciation, personal attention and we will help you to move forward together. So that we continue to grow, as individuals and as an organization. We call that: Stand together. Grow together.
Attention is one of the most important elements of good employment. For this reason, we have been working on the three following values:
Working
Organizing
Growing
And here is what that means.
Working
Work that suits your needs? You can find it at AB Midden Nederland. With a wide variety of job offers in different sectors, there is certainly something for you. What can you expect from us? Being a good employer plus a fair job at a down-to-earth, nice company. No empty promises. Because we understand how important your job is to you, whatever job position you work in. Your work matters!
Organizing
We are ready to assist you. When things are going well and especially when things are not going well. We want you to feel good and enjoy working. How do we do that? By listening and talking to you. We provide a good net salary and safe, decent housing conditions for our temporary employees. And of course, we also take good care of matters such as transport, insurance and regular payment of your salary. You can also always contact your coordinator if you have any questions. And if you don't speak Dutch? You can communicate easily, as some of our colleagues speak your language. This means you get the right personal attention and guidance. Isn't that nice?
Growing
Growing together. We've been doing that for 60 years. And we want to continue to do that, together with you. That is why we offer you every opportunity to discover where your strength lies. For example, by following a suitable training, a language course or by gaining diverse experiences at different companies. Now you know that this is all possible at AB Midden Nederland.
Working in the Netherlands
You leave your own country to come and work in the Netherlands. As a forklift driver, fruit picker, warehouse employee, welder or other work that suits you. A big, exciting step that we guide you through. Step-by-step. You will be assigned to one of our coordinators who you can always contact for all your questions in your own language. Are you no longer happy with your current employer or are you ready for a new challenge? Together with your coordinator, you will look for a job that fits your needs, experience and ambitions. But we arrange more, from accommodation and transport to insurance, so that you can live and work comfortably and carefree in the Netherlands.
All about housing, payments, insurance and transport
If you come to work and live in the Netherlands, you want to be sure that everything is well organized. At AB Midden Nederland, that is the guarantee we give you. You receive a good salary every week, according to collective agreement. We arrange for a house, as close as possible to your work, and a car or bicycle for commuting. Are you a driver who brings other employees to work? Then you will receive an allowance on top of your salary. In addition to transport and accommodation, we can also arrange for a health insurance. With this insurance you can count on our help and medical care.
Read more on working in the Netherlands
Growing together
Are you looking for work in the Netherlands? In the technology, transport & logistics, horticulture, food & production or agricultural sector. Full time or part time, at just one or at several employers. We will find the job that suits you. Check the available job offers and apply for a job that suits you best.
Looking for skilled employees? Whoever you are looking for, we will provide the right temporary, on-call or holiday employees. Contact us for more information.