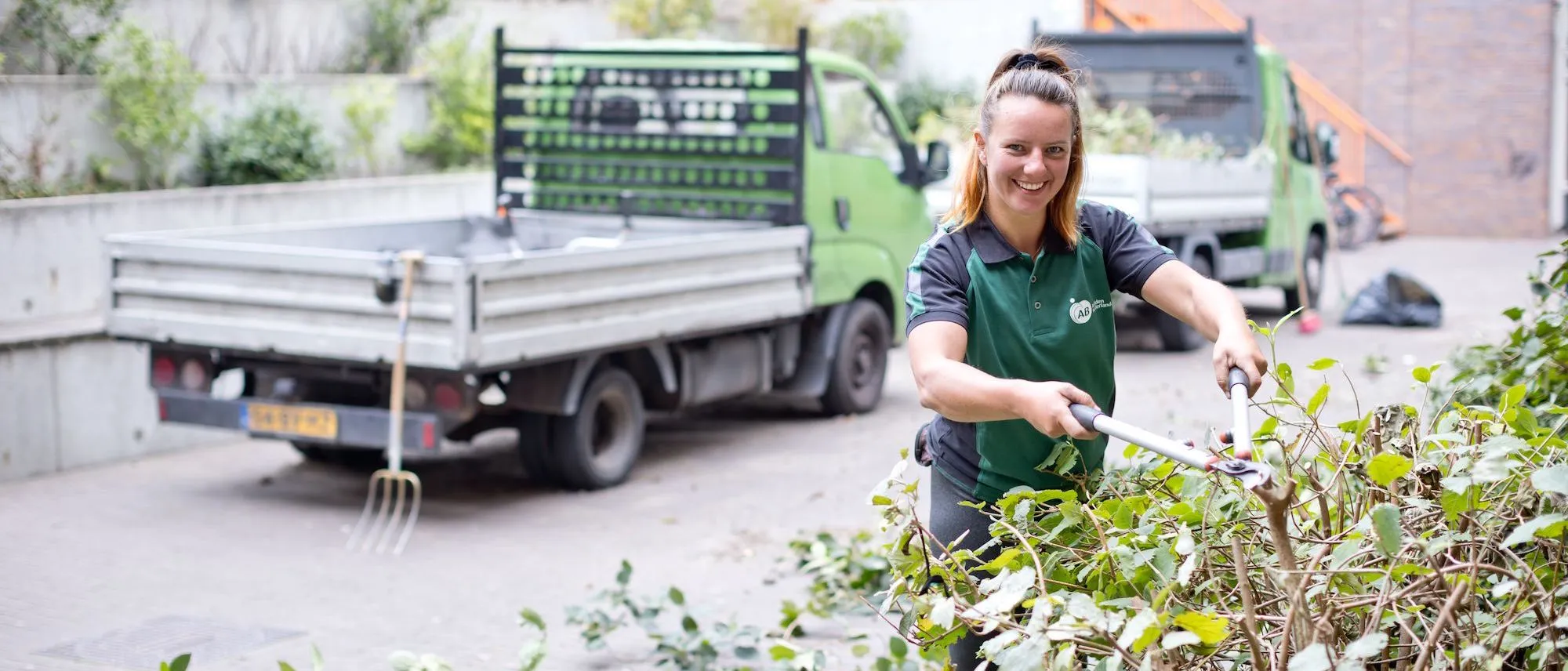 Green and Landscaping
Working outdoors constantly, that is what you want. In touch with nature. Our environment grows and blooms, but also needs to be maintained and cared for. This enables people to enjoy their environment. You can help as a landscaper, gardener, employee in green space or mower operator. In any of these roles you contribute to a pleasing natural environment. And to the appearance of our society. Step outside and show off your skills in tree- and plant care. The work asks flexibility because it changes seasonally. Find your new job in green and landscaping at AB Midden Nederland.
Functions in the
Green and Landscaping sector
Highlighted Green and Landscaping sector
Green and Landscaping: what is it like?
Both your feet are on the ground – and in the soil. The landscapes and green space around us need daily maintenance. Both from professionals and novice employees. AB Midden Nederland has multiple jobs available at landscaping companies, gardeners, and municipalities. Will you do your part as a tractor driver or brush cutter operator?
New plants need to be planted; old plants removed. They also need to be watered, fed, and pruned. Each season differs in activities and peak moments. Summer, for instance, is the mowing season. In autumn old leaves are collected. And in winter you may be deployed for other tasks, depending on where you work! You can work without experience. As a gardener, you learn the trade in practice. Whatever you choose to do, you can change clients regularly. To work in different settings and continue to develop yourself. Apply for:
Mowing operator
Tractor driver
Gardener
Greenkeeper
Brush cutter operator
Green and Landscaping jobs: what to expect from us?
Joy in work is incredibly important. That's why we will discuss your wishes. Together with you. Accordingly, we can match you with a client that suits you. You deserve the right workplace. Only then your value will truly shine through, making work better. You will receive a salary in accordance with the current collective labour agreement (cao). Your mind should be free of worries. Giving personal attention regarding work, but also outside of work; it's in our DNA. Because we value cooperation with you. Find out more about us!
AB Midden Nederland encourages you to gain knowledge and grow as a professional in greenery and landscaping. Study the most common and essential plants. Or about municipal greenery and using the brush cutter. And of course, your own idea is welcome too. Together we will choose something that is entirely up your street. Discover the possibilities on our 'Education & Development' page. Apply immediately on one of the job openings. We'll see you outside!
You are applying for a job
in the Green and Landscaping sector
Prefer to work in a
other sector?