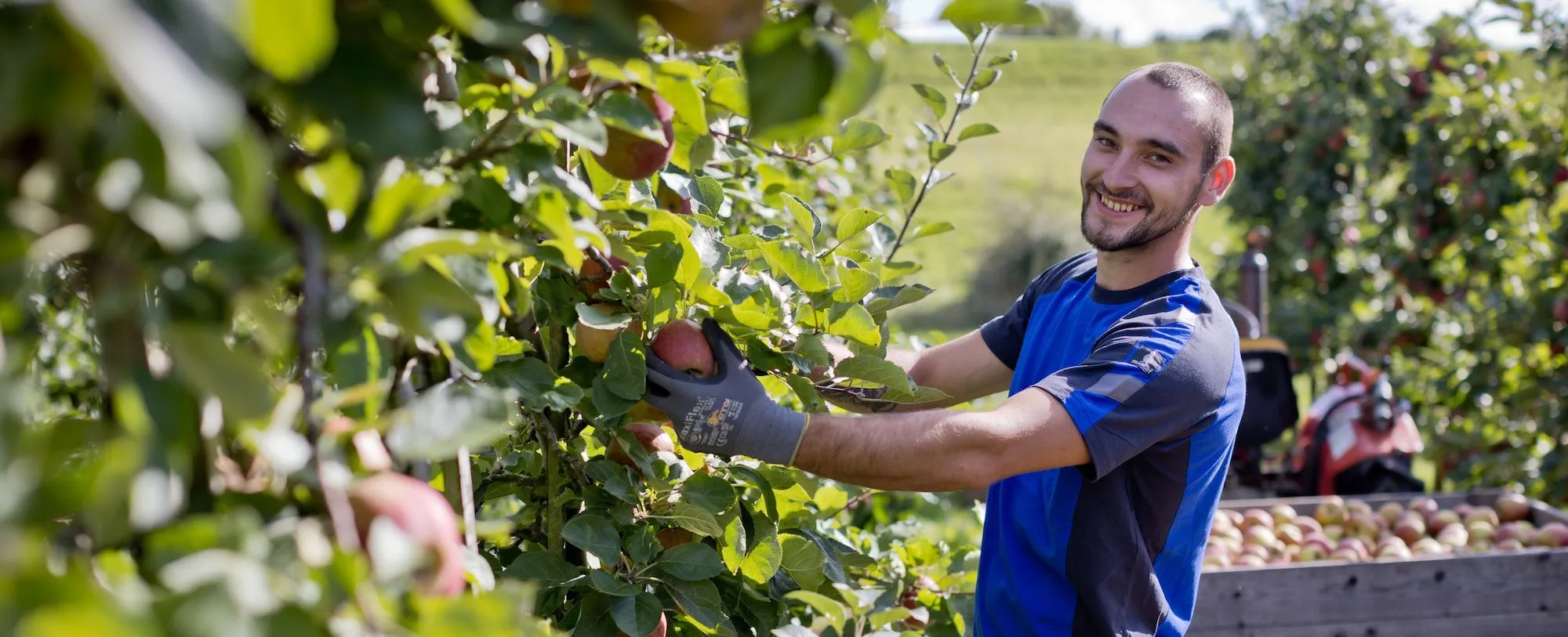 Fruit farming
Strawberries, cherries, berries, apples, and pears. You name it and we grow it in the Netherlands. Your work in growing fruit means the supermarkets are full of fresh fruit. You contribute to a healthy society and lifestyle. Leave your mark in this colourful sector while learning about growing the highest of quality fruits. AB Midden Nederland has suitable job openings for you fruit lovers.
Functions in the
Fruit farming sector
Highlighted Fruit farming sector
Feeling fresh while working with Fruit
Growing and inspecting different fruit species is necessary for successful and plentiful harvest. You don't want rotten apples or berries ending up in people's fruit bowl or fridge. It's your goal that people enjoy their fruit to the fullest. Fruit that has been treated with extreme care by your hands.
Fruit growing is very diverse. That keeps it fresh as well! Working mostly happens outdoors, and sometimes indoors in a greenhouse. At some companies, they even grow multiple types of fruit. Other companies focus on one fruit. Berries, for instance. Whatever the type of fruit, you always go for the best quality. What jobs are there for you?
Fruit picker
Pruning employee
Fruit sorter
Flexible in fruit: what to expect from us?
We strive towards a situation where all employees feel great at their new job. From the very first day to the last. To make sure you can do your job to the best of your ability. Together, we talk about your expectations and wishes. Don't worry about the match with the client. AB Midden Nederland will make the perfect one. Don't forget you will get a fair salary, according to the collective labour agreement. And while picking or sorting fruits, you will work in a team with a friendly atmosphere.
Do you have personal questions? Or would you love to learn more about fruit growing. We help you decide the right path and we offer you room for courses. Take the course 'aerial work platform'. Then you can use this mechanical lift during work. Or follow training days to learn about fruit quality. Want to know more? Check out the page Education & Development. This is how we look after our employees. Now and in the future.
You are applying for a job
in the Fruit farming sector
Prefer to work in a
other sector?