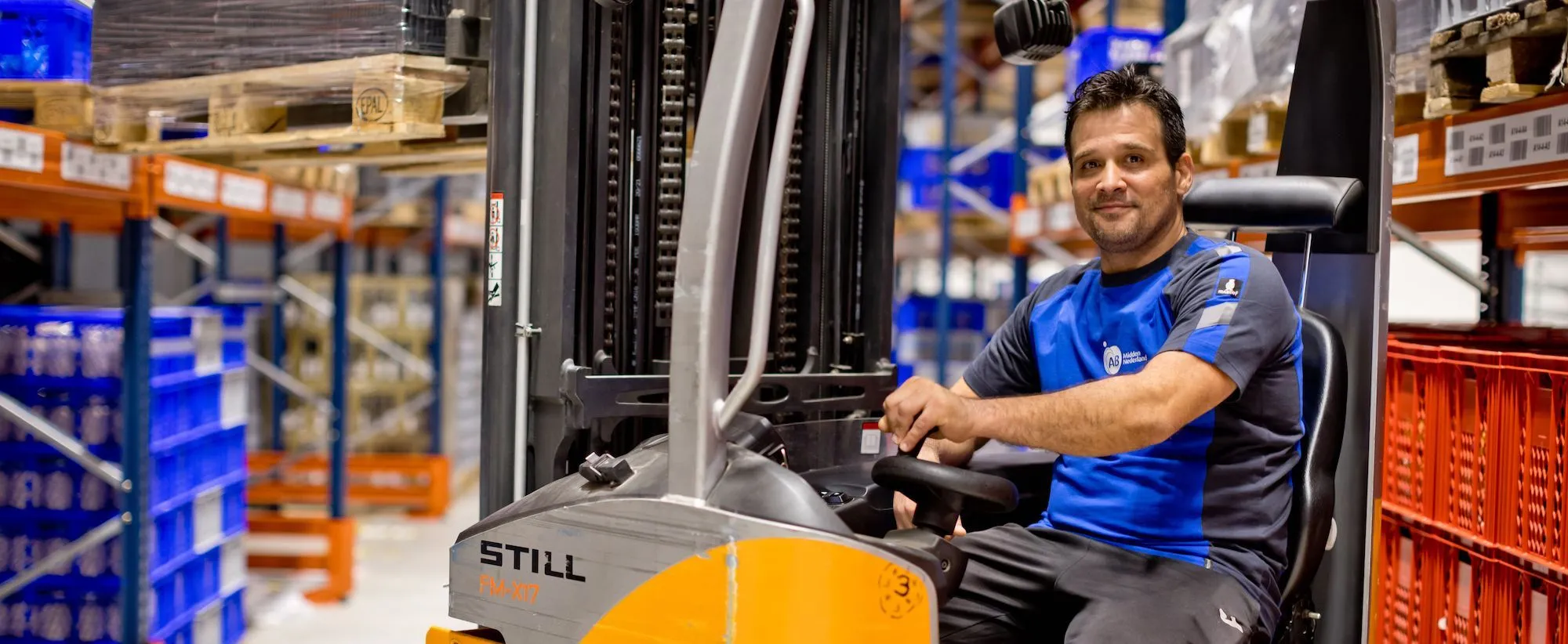 Working in Transport & Logistics
This sector is the lifeblood of Dutch businesses. Not just for us as consumers. But for transport across borders too. Is there a correct number of products? Are the right items heading for the right locations? Besides tasks in the warehouse or inventory management, there's also vacancies for the actual transport. Like driving a truck, doing transport for distribution centres. Possibly you will carry out transport for the agricultural sector, fruit growing or construction.
Functions in the
Transport & Logistics sector
Highlighted Transport & Logistics sector
Transport & Logistics: what is it like?
Working in an orderly fashion while being flexible. That does the trick for you. And for this sector as well. In the Netherlands, the world of transport is ever moving. And so are you. Because you arrange a fast and correct supply. You take items and orders from A to B. The shortest, most efficient route? You know it. Provide people with what they need on time, and they will pay you back in gratefulness and happiness.
Logistics is about managing inventories. You can place orders, but also take them. The stock needs to be the right amount. What that means? The products listed in the system must be present in the warehouse. You change wrong quantities and serial numbers, solving any errors you come across. Order picking and order packing are part of your tasks. Are you the new top driver of the warehouse? Then you will effortlessly steer a forklift truck along the racks. With some agile manoeuvres you can reach the highest pallets quickly, easily, and safely. Show your competence in transport or logistics as:
Truck driver
Forklift driver
Order picker
Warehouse employee
Transport & Logistics: what to expect from us?
Clients especially seek flexible workers with a socially skilled character. And did you know a driving license (of the right category) qualifies you for certain specific transport job openings? Together, we'll find a job and client where you feel comfortable. AB Midden Nederland offers good working conditions, such as the opportunity to obtain certificates or special driving licenses. This increases your driving portfolio, thus being able to drive different truck types. Milk trucks or concrete mixers for example. Look at our page 'Education & Development' for more information. You will receive a salary according to the collective labour agreement (cao). Whilst having a flexible schedule. By choice, you can work many hours and in many different places.
You are applying for a job
in the Transport & Logistics sector
Prefer to work in a
other sector?