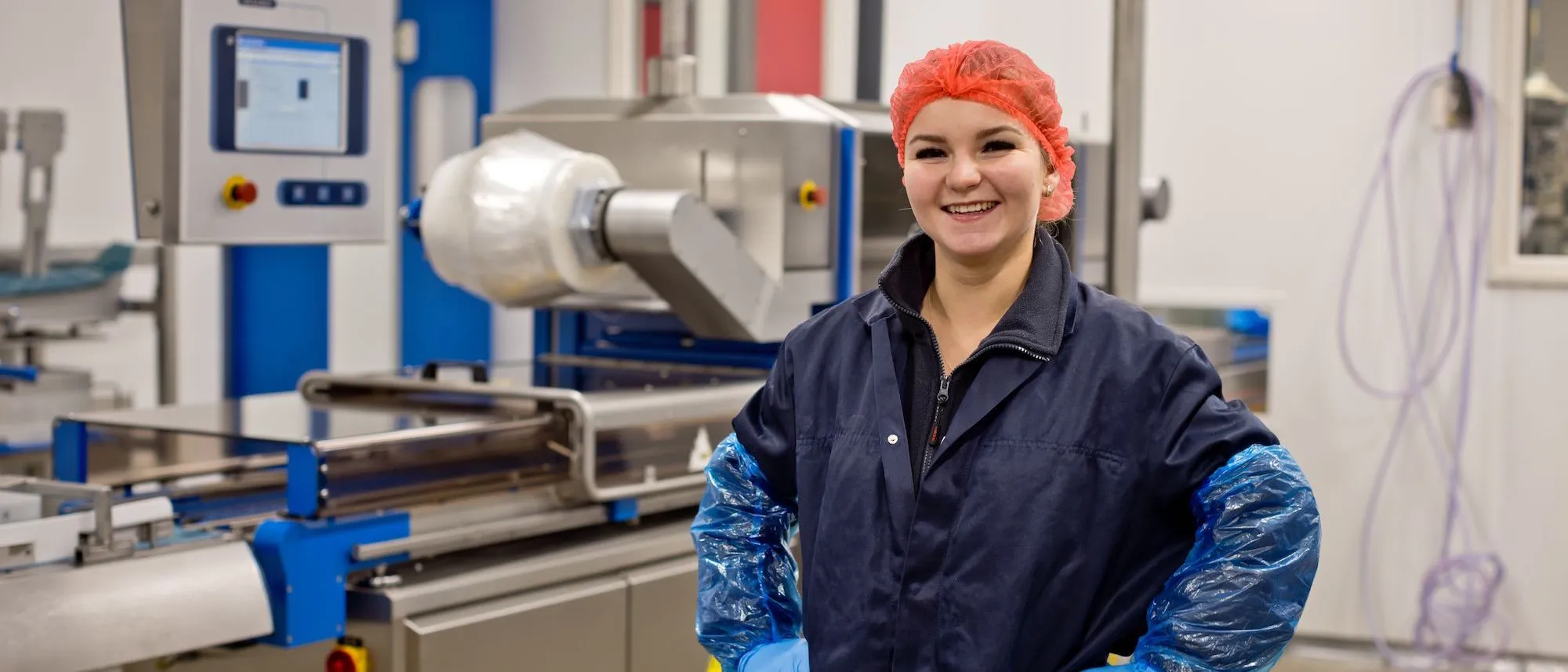 Food & Production: time for action
Wrapping, checking, and packing. Your work with products is indispensable for our (food) industry. As a production worker, machine operator or technical service employee. Help us make sure there are enough chocolate Easter eggs during the Easter period. Or to ensure the lids of apple sauce are firmly on the jar. You are a part of the production process while you work towards a final product. These products are bought and used by people all over the country! AB Midden Nederland has job openings in this sector that will undoubtedly suit you.
Functions in the
Food & Production sector
Highlighted Food & Production sector
Food & Production: what is it like?
With your commitment, you will reach the stars. Making progress and striving for the highest quality. Both in the production process and the final product. You possess a great sense of responsibility. Are you curious about the route of these products before reaching the eventual user? With a job in food and production, you will discover every step of this route yourself. Whether you want to become a machine operator or a production assistant, you add value. Because you like to roll up your sleeves.
During winter, sometime before Christmas, there is an enormous demand for seasonal products, like chocolate or luxurious snacks. On the other hand, with Easter. Nobody can imagine it without Easter eggs. Your quick and skillful hands are an essential link in the whole production process. You inspect the packages on damage or errors. Chocolate eggs can be packed in boxes of 100 and even more! Thanks to you, we can enjoy delicious products. Not just during Christmas or Easter, but the entire year! Every month the seasonal products change. This variety keeps you on your toes, giving you pleasure in work. Like it so far? Consider work as:
Production worker
Machine operator
Technical service employee
Food & Production: what to expect from us?
You need to enjoy going to work every day. AB Midden Nederland takes care of that. How? By finding a job that meets your needs. Do you wish to work flexibly? Then you will work for different clients. Or would you rather stay with one company for longer? It's possible with AB Midden Nederland. You gain experience in the food and production sector, improving your skills. If additional training sounds tempting, we will help you. Get a certificate for the forklift truck. Or learn how to drive a reach truck. You can count on a salary in accordance with the collective labour agreement, sufficient hours, and a flexible planning. Tailored exactly to your needs. You can start working without any worries. Regardless of educational level or background. With your commitment, you will make the difference in Food and Production.
You are applying for a job
in the Food & Production sector