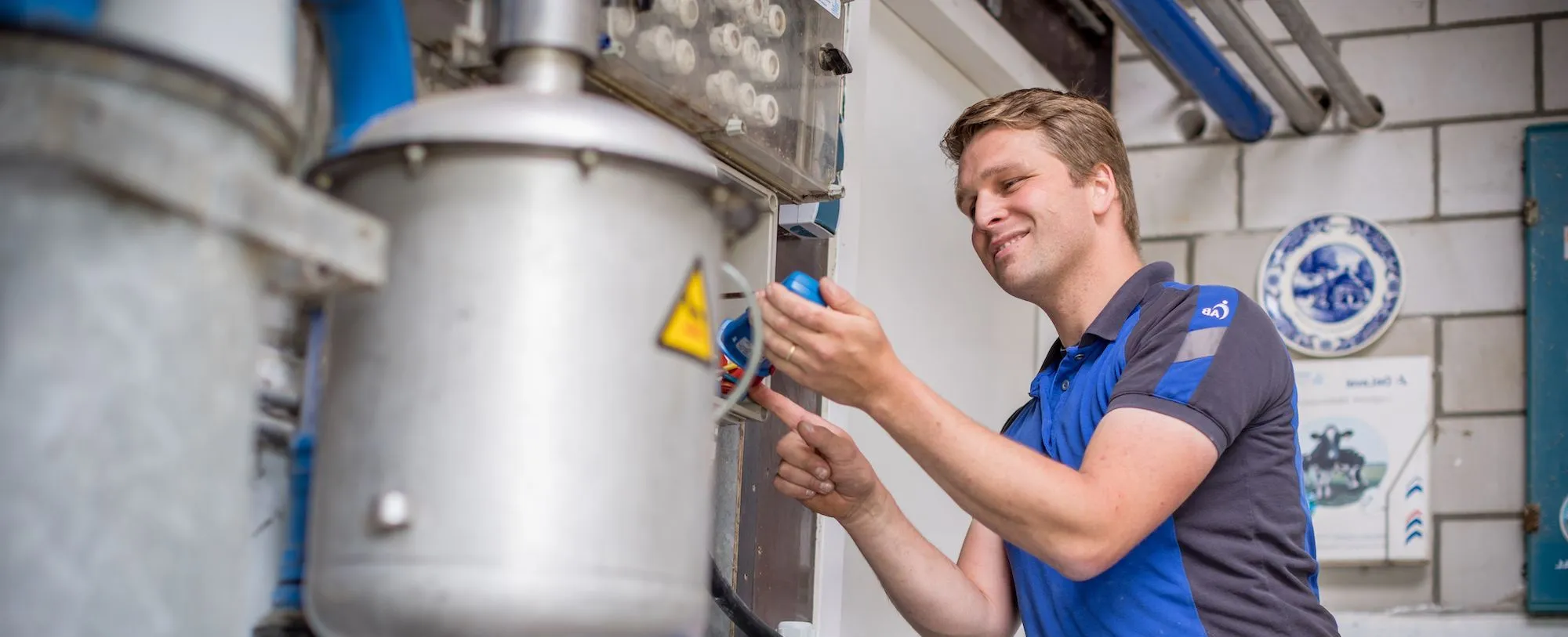 Mechanic
Packing fruit juices in a factory requires machines. One of these machines attaches the plastic twist cap to the pack of apple juice. But suddenly the machine falters when trying to make the turning movement. As a mechanic you are called in to track down the problem. And to solve it. How? With your technical insight, you will fix it in no time. You know every cog and spring and you love how machines work. That is why you make sure they remain productive!
What we offer
Next to appreciation and personal guidance
Hourly wage of €16 – €19 per hour
Fixed-term contract, with prospect of a permanent contract
Work as a mechanic in electro, with machines, with malfunctions, in assembly and more
Allowances for shift work, late hours, and on-call service
Make way for the mechanic
Does a company have machines that malfunction or show errors? They come to you. Your primary responsibility is to maintain technical installations. Machines for production, cars, and electrical appliances. This maintenance ensures everything runs like clockwork. If machines can be improved, you do this as a precaution measure. Any faults or malfunctions? You find them quickly. Your range of tasks is extensive, but mainly you are occupied with:
Checking for malfunctions
Creating a solution for the malfunction
Replace or repair broken parts
Machine maintenance
Converting machines for other tasks
Many options for mechanics
To work as a mechanic, a technical education is preferred. We also look at your experience and background. Your technical insight and love for technology are significant. Can you work independently, and do you enjoy solving puzzles and problems? Then we have a suitable client for you! Do you have extensive knowledge of machinery? Come work as an all-round mechanic. Do you prefer working on agricultural machines or transport equipment? Then you can work for a company with mobile vehicles, or an agricultural company. For some assignments, you can learn the practice from seasoned mechanics. AB Midden Nederland offers technical courses. Because we want to see you grow in your craft.