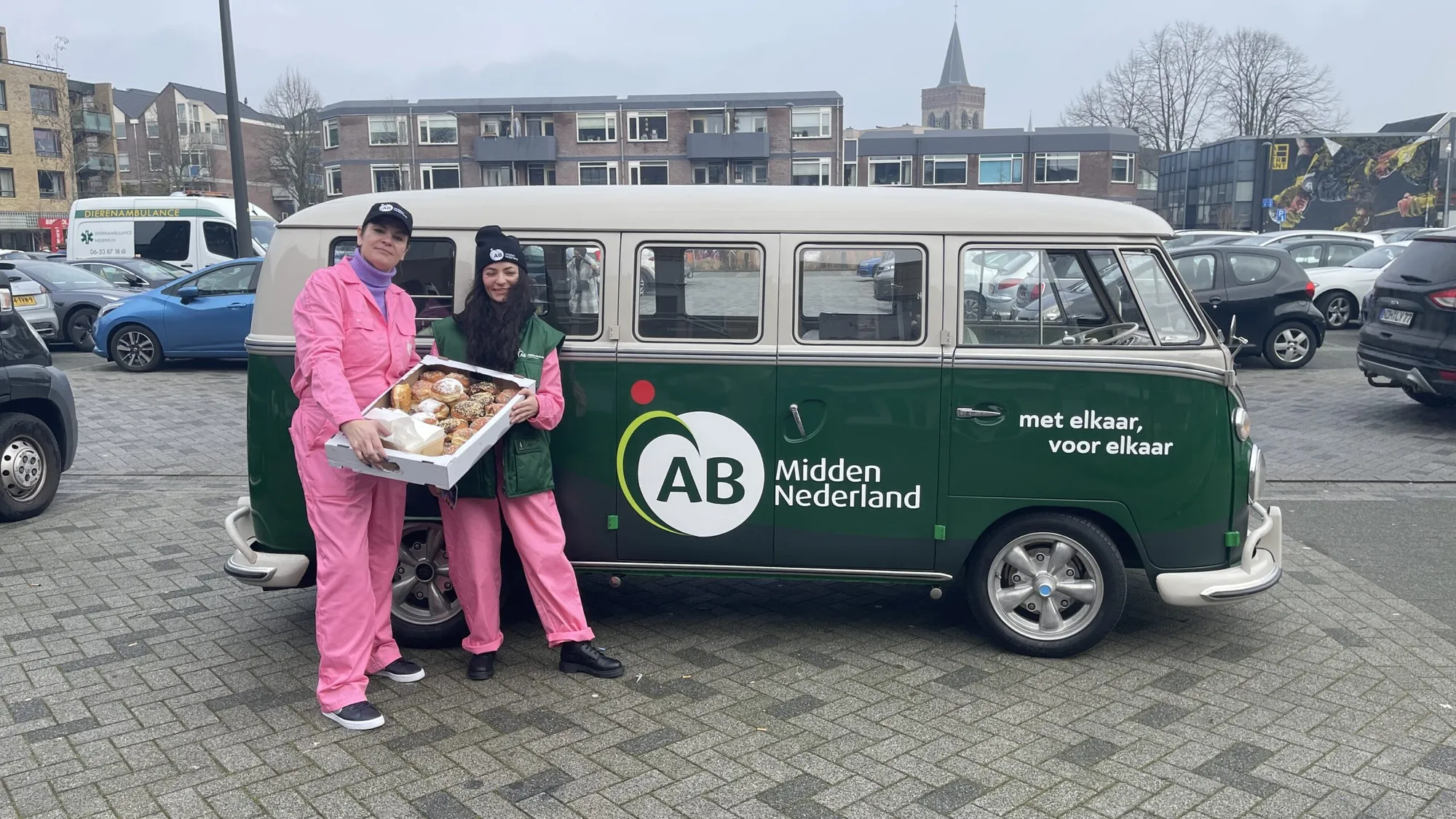 AB Midden Nederland's 60th anniversary
,
Pączki for all our employees
Thursday, February 16th, it was 'fat Thursday'. This is the last Thursday before the Lent (fasting) begins. This tradition is well known in Poland and the Poles attach great importance to it. And as the majority of our temporary employees come from Poland, we have therefore paid extra attention to this.
After returning from work, a sweet surprise awaited everyone in their appartments: pączki! In addition, we delivered these delicacies using our 60-year-old Volkswagen oldtimer as part of the celebration of the 60th anniversary of our company.
Stand together. Grow together. Also at traditions and festive events!
Our core values
Quality
Our employing professionals and our communication are our distinguishing marks
Confidence
We are a long-term trustworthy partner
Openness
We are easily accessible and flexible
Individual approach
We want the work to take place in a pleasant atmosphere.