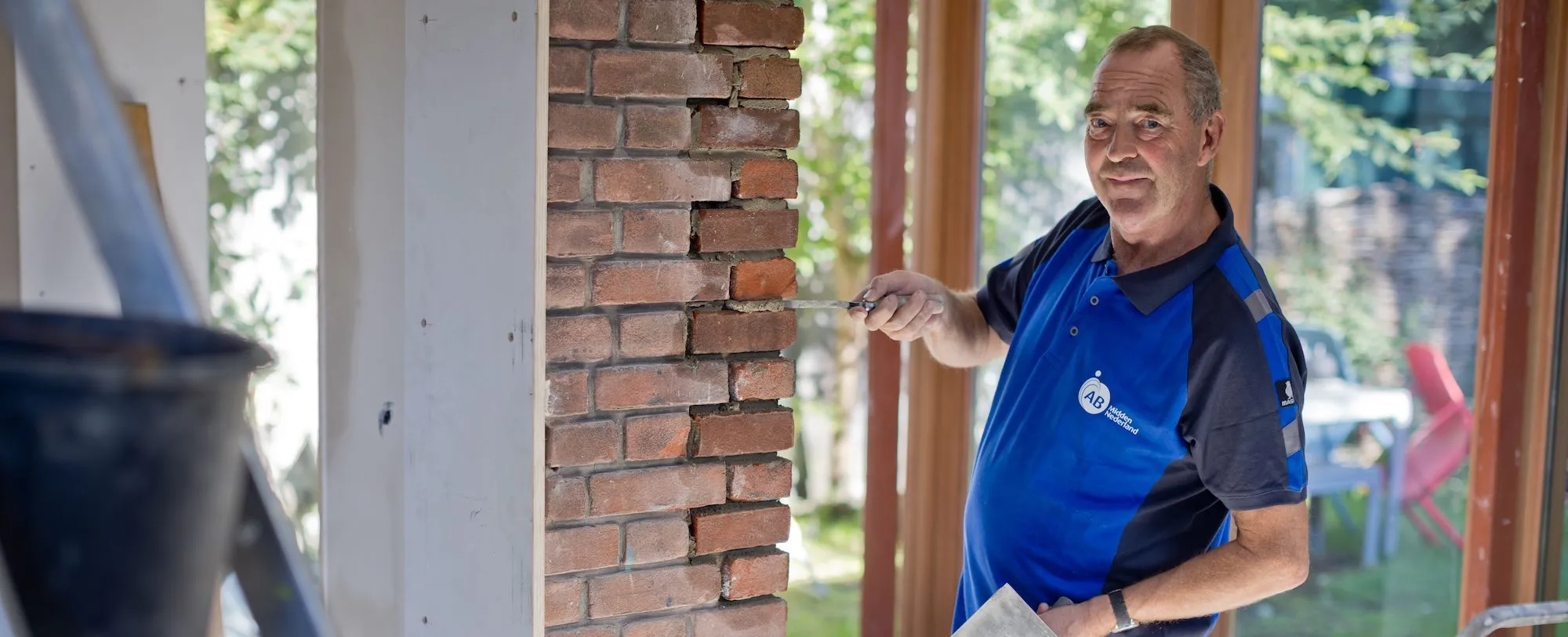 Bricklayer
A true craftsman, specialized in bricklaying or masonry. During construction or rebuilding, bricklaying is always necessary. It is a true craft because high-end masonry requires a skilled craftsman. Stone by stone, building an appealing structure. Every brick brings you closer to a liveable result for a delighted person or family. You can work as an independent bricklayer or in a team. We can call you for (new) building projects or renovations. You stand at the ready with tools in your hand.
What we offer
Next to appreciation and personal guidance
Hourly wage of €16 – €19 per hour
Fixed-term contract, with prospect of a permanent contract
Working towards a visible result
A bricklayer's burden
Bricklayers, also known as stonemasons, mostly work in the construction of offices, houses, and other buildings. You make walls by laying bricks. There are several bricks you can use. You work from bottom to top according to the blueprints. 'Clean' bricklaying requires pinpoint accuracy and professional finish. 'Dirty' bricklaying demands less accuracy because there will be more layers on the wall. Your work solidifies a construction, making it safe. While also providing a base on which construction can continue. These are your core tasks as a bricklayer:
Bricklaying / Masonry
Producing mortar
Working from blueprints
Smoothing and finishing brickwork
Become a better bricklayer
Experience is sought after by our clients. Experienced bricklayers have the advantage and will easily be deployed. Do you wish to learn the craft? AB Midden Nederland will find you a job at a masonry company where you will learn the practice. That way you contribute to construction projects while learning to be a bricklayer that can work individually. You aim for satisfied customers, so you work with masterful accuracy. Together we can discuss possible courses you can follow to enhance your skills. It's also possible to sign up for a Dutch language course when you intend to stay and work for longer.