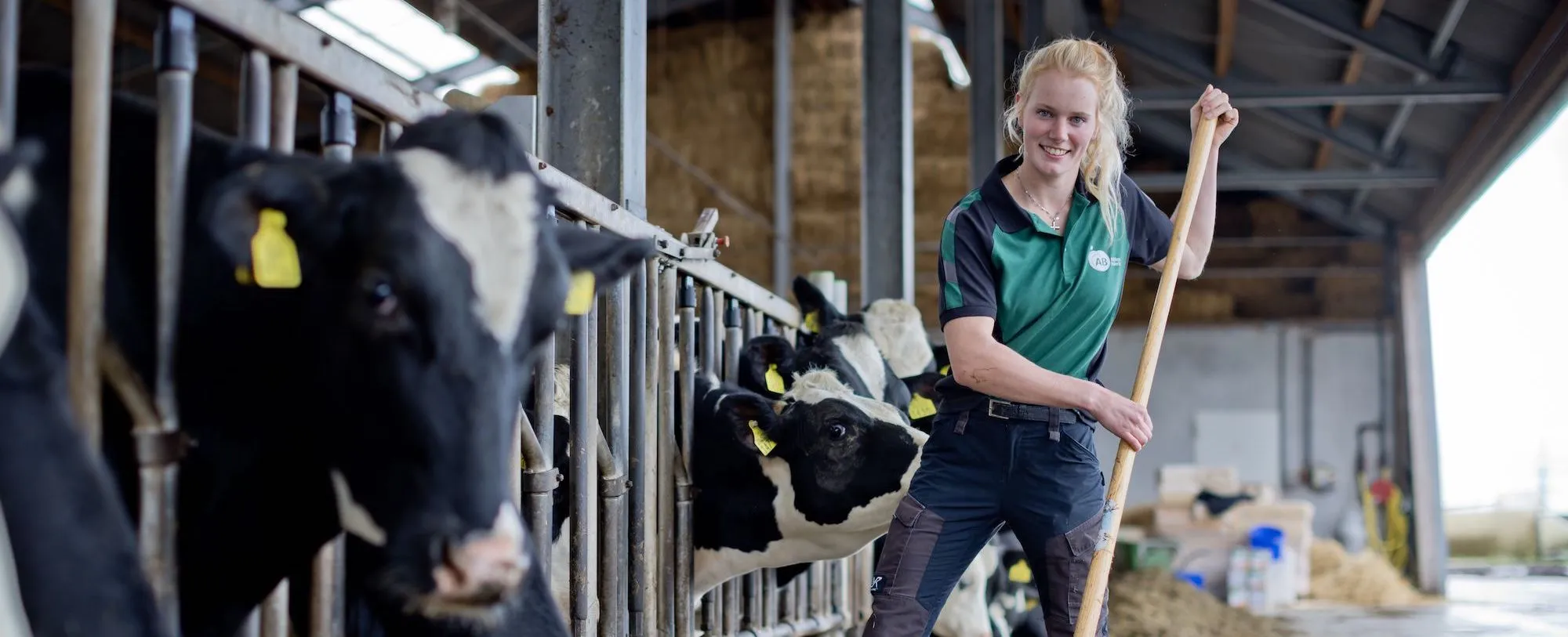 Company caretaker
Do you want to help entrepreneurs keep their business running? As a company caretaker you are partly or entirely responsible for the duties that keep a company running continuously. The entrepreneur cannot perform these duties himself. Due to illness or holidays, for example. That is where you take over all the necessities to keep the business running. This way, you can be deployed in various companies. You use your experience to unburden and support an agricultural entrepreneur. Your expert help is greatly appreciated!
What we offer
Next to appreciation and personal guidance
Hourly wage of €13 – €16 per hour
Fixed-term contract, with prospect of a permanent contract
Yearly in-service education in multiple disciplines
Company car
Caring as a cooperation
An entrepreneur gets sick, becomes injured, or goes on a holiday. A company caretaker is then deployed to take over the tasks at hand. You are ultimately responsible for these tasks. With great love and respect for the craft, you use your talents as a professional. Depending on the type of company, your duties vary. At one company, you are only responsible for the welfare of the animals. At another, you will also do milking sessions and hoof trimming. For the agricultural sector you work in:
Meat cattle
Poultry sector
Dairy farming
Pig farming
Arable farming
The best caretakers need to be taken care of
You can be employed as an agricultural company caretaker when you can work independently. AB Midden Nederland offers several courses that prepare you for working as a company caretaker. When a client knocks on our door requesting help, we can deploy you. For that reason, you must be able to switch focus quickly. You might have to be flexible in your planning. Every year, you follow courses to become more versatile. Together with AB Midden Nederland you find the most suitable career path. That way, you learn what you want to and what you are good at. And you will be able to work for more clients! When agricultural reduction assistance is not required, you are prepared to work in another sector.