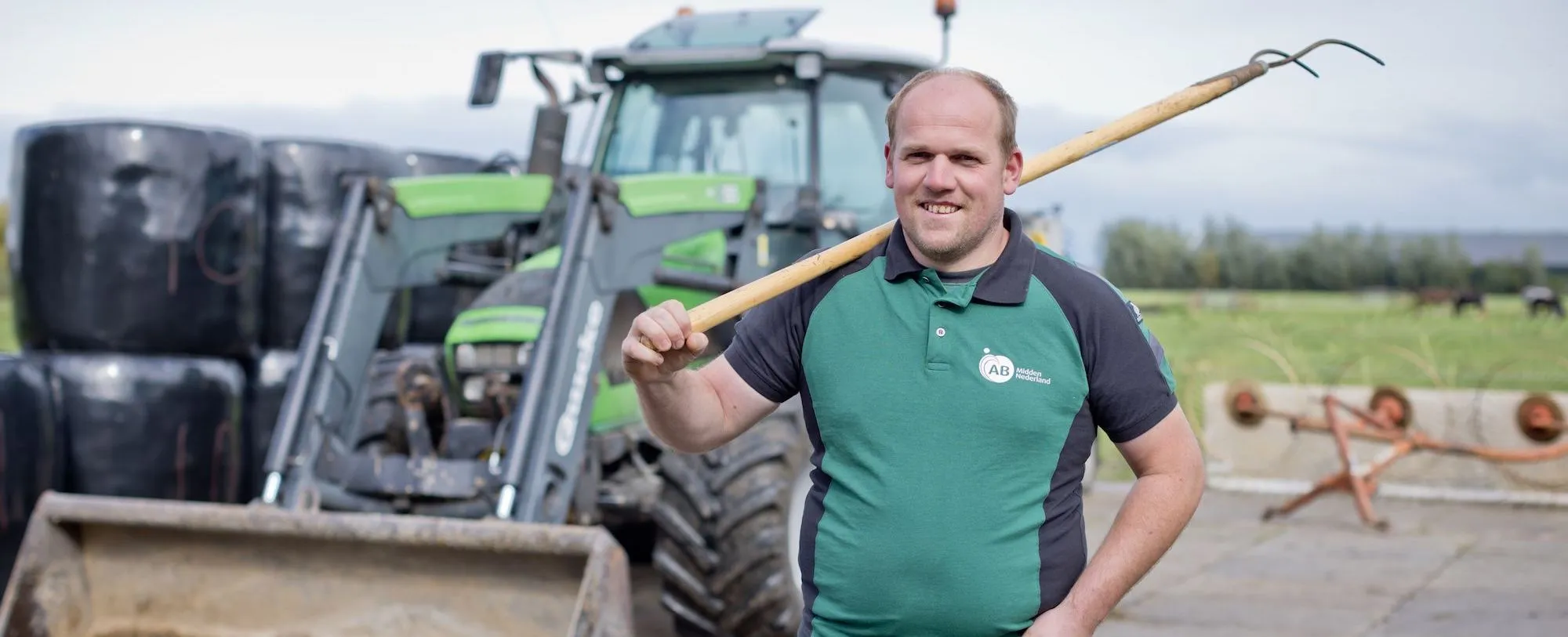 Farmer
You are a professional in livestock or agriculture or both. Generally busy with growing crops and taking care of cows, pigs, poultry, and other animals. Throughout the year, you work at various agricultural businesses. You are a committed farmer enthusiastic to work with agricultural entrepreneurs. Whether they have fallen ill or need support in their daily work. As a farmer you are always ready to help these entrepreneurs. And every day is different! Make a change as a farmer at AB Midden Nederland.
What we offer
Next to appreciation and personal guidance
Hourly wage of €13 – €16 per hour
Fixed-term contract, with prospect of a permanent contract
Great challenges at agricultural businesses
Company car
Farming in fulfilling fields
Your tasks as a farmer vary per company where you are deployed. Predominantly, you are responsible for (or assisting in) the care and feeding of animals. Helping with milk sessions and claw trimming. With hoarding the cattle and (re)installing fences. Everything that encompasses animal care is your job. At arable farms, your work is mostly on the farmland. Sowing, harvesting, and maintaining crops. On every farm you assist in transportation, logistics and keeping the terrain organised and tidy. You work in these sectors:
Meat cattle
Poultry sector
Dairy farming
Pig farming
Arable farming
Forming the finest farmers
The passion for farming has always been running in your blood. Different working hours don't bother you. Getting your hands dirty is something you appreciate and enjoy. You understand the ways of agricultural businesses and want to be part of that. Even without experience or education we will get you a genuinely nice job. You'll grow to be a broadly employable farmer and company caretaker.
By the way, with a tractor license you can drive tractors at agricultural enterprises too. It gives you an advantage in many job openings. Do you have previous careers or experience? We will immediately look for a client that greatly values your professionalism and sense for agrarianism.