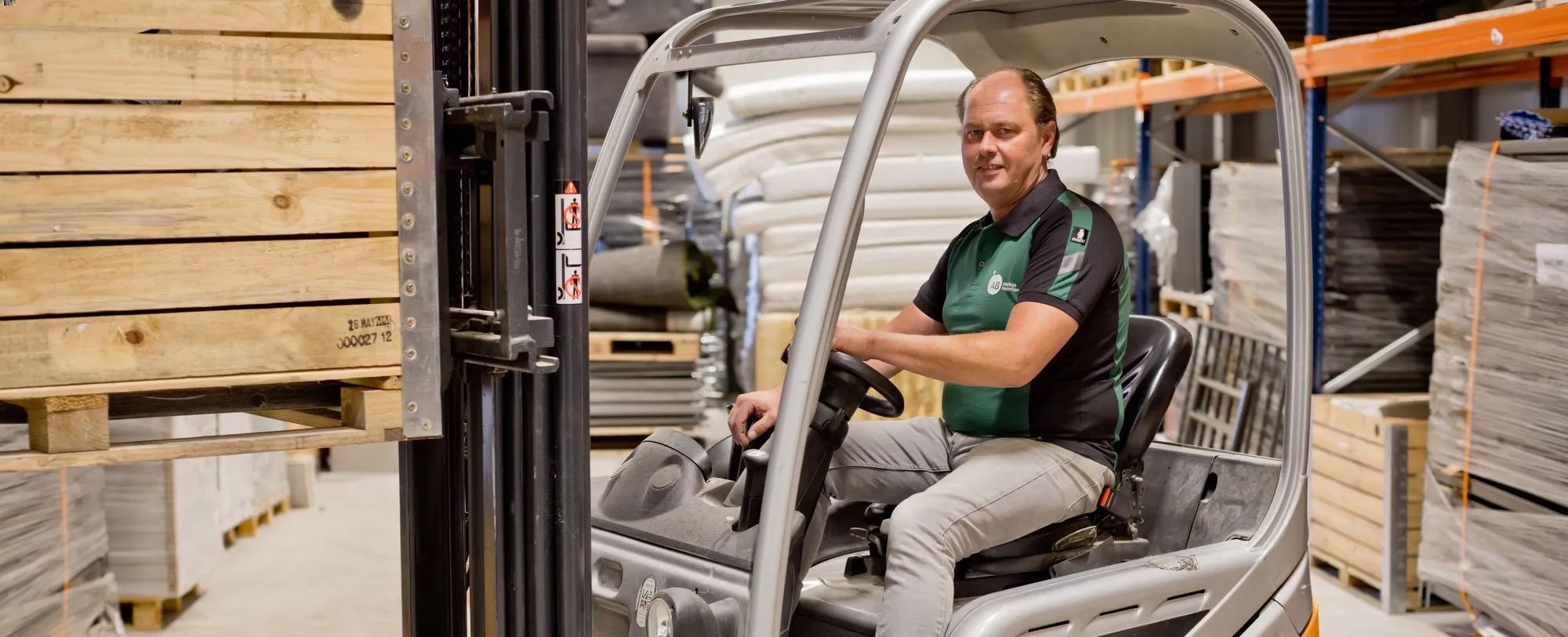 Forklift driver
As a forklift driver you are the engine room of the warehouse. You have the agility in steering, driving backwards and turning around corners. Professional drivers can learn from your agile skills. You easily move goods around and your movements in the warehouse are considerate, efficient, and safe. Manoeuvring smoothly along the warehouse racks and shelves. Your positioning is always pinpointed on reaching all products effectively, including the highest pallets. This makes you an added value for every business in logistics and warehousing. Peek at our job openings as forklift driver!
What we offer
Next to appreciation and personal guidance
Hourly wage of €13 – €18 per hour
Fixed-term contract, with prospect of a permanent contract
Flexible hours and various clients to work for
Allowances for irregular work times and weekends
Follow the path of the forklift driver
Every company has slightly different tasks in their warehouses. Your main responsibility is the internal transport of products and goods. Armed with your trusted forklift and a scanner standby, you check the labels on orders for outbound transport. And you place incoming orders in the designated location. Scanning labels helps with the inventory management. You solve errors or deviations you encounter. The warehouse also needs to be clean and structured to keep all logistic processes well-organised. The most common tasks as forklift driver are:
Readying outbound orders
Placing incoming orders in the designated location
Using the forklift for moving goods
Loading and unloading by forklift
Reaching new heights
Inventory management is prone to mistakes. That's why you work accurately in logistics. A keen eye and insight in recognising and solving problems is the key. With your creativity and driving skill, every product is accessible for you. Even the highest pallet on the nastiest corner of a shelf. Thanks to your capacity to solve anything in the warehouse. There is no problem, just a chance. And when you take a chance with good motivation, you do not need an education. Being forklift certified is important though! What if you are not qualified? AB Midden Nederland helps you obtain the right certificate. You can also obtain the certificate through the client you work for. Anyways, you can start working carefree.