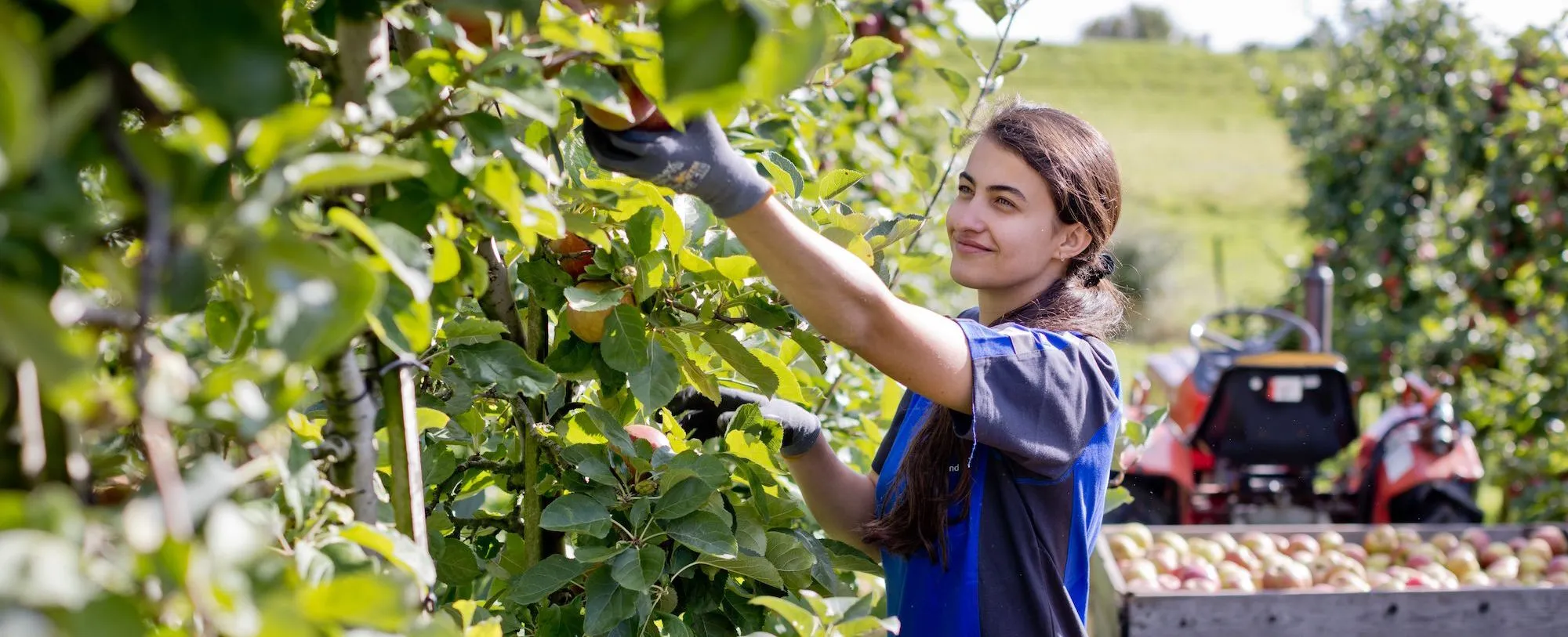 Fruit picker
Fruit grows constantly, year in, year out. The harvest is a moment of great importance in fruit farming where your work matters! Imagine an orchard chock-full of pears. Early in the morning you step into the orchard, starting the day in good spirits. Regardless of sun or rain, you're standing between the trees. You make your round along the pear trees to harvest them. And then? You assess the pears on their quality by inspecting and feeling the fruits. That way you contribute to fresh fruit in grocery stores and supermarkets. Come and strengthen our ranks as a fruit picker!
What we offer
Next to appreciation and personal guidance
Hourly wage of €11 – €14 per hour
Possibility to work many hours
Work guarantee during harvesting seasons
A pretty plum job
The mornings start early. Together with other employees you work through the pear trees in the orchard. A tractor equipped with fruit baskets accompanies you. There also is an aerial work platform to reach fruits hanging high. It's pure seasonal work which often takes a couple of weeks or months. Picking mostly happens in the (late) summer because most fruits have the perfect ripeness then. You harvest the fruit. Hard fruit like pears and apples, and otherwise soft fruits like raspberries and strawberries. Every kind of fruit is different. And every seasonal peak has loads of fruit waiting to be harvested. This means you can work many hours! You are engaged in the following activities:
Picking fruit and putting it in baskets
Picking fruit with the aerial work platform
Sorting fruit on quality
Are you the cherry on the cake
Every fruit has its own specific characteristics, which means they must be treated differently. Do you recognize a rotten strawberry? Great! That knowledge helps you in sorting fruit ogf high quality.
Time for fruit picking is limited, which means you must work hard. That's totally fine for you, no matter the weather. You are of great value to fruit farmers and your perseverance makes the difference. Even without any experience or education. Your flexibility in working hours is essential though, as they can change weekly. Does fruit farming spark your enthusiasm? AB Midden Nederland helps you find the right job as a fruit picker. You can start working quickly, with a lot of hours!