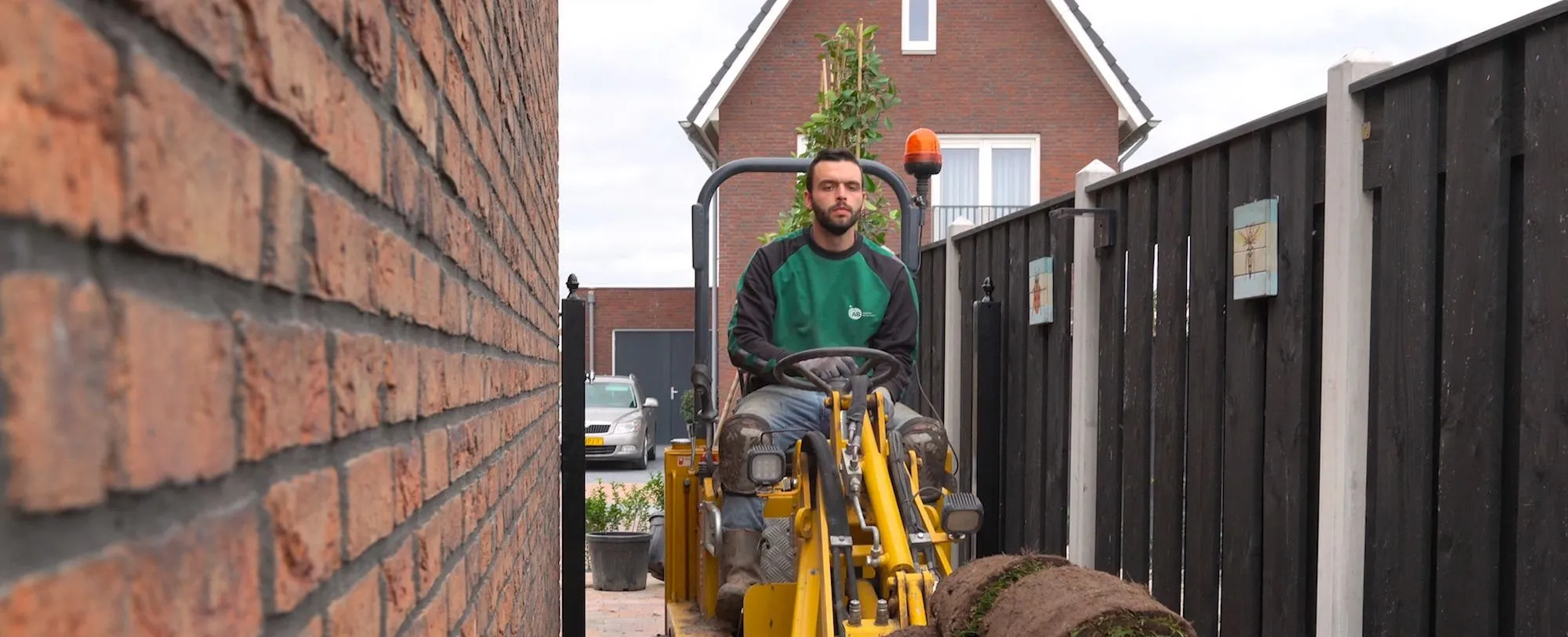 Gardener
In your role as gardener, you are mainly involved in landscaping and taking care of private and company gardens. Your tasks are diverse because when you compare gardens, you will spot many differences. From the start of construction and design until the completion, you can be involved. Usually, you join a gardening or landscaping company to work on various green projects in a small team. You help with landscaping, construction, and garden maintenance. Without experience you start with maintenance and cleaning work. Eventually you will have enough experience to help in landscaping and construction. Peek at our job openings for gardeners!
What we offer
Next to appreciation and personal guidance
Hourly wage of €14 – €19 per hour
Fixed-term contract, with prospect of a permanent contract
Wide variety of clients in greenery
Opportunities to specialize in greenery (for a broader employment range!)
Company car
The great variety in gardening
You work for a gardening or landscaping company. When you are employed, you'll mostly be active in building and maintaining gardens. Not just private gardens, but also company gardens and municipal parks. Your area of expertise might be plant care. Or paving gardens and laying turf. You can also be an all-round gardener. These are your overall tasks:
Digging work
Installing fences, garden sheds, and canopies
Constructing lawn and lighting
Paving the garden and planting vegetation
Cutting, shearing, mowing, and other maintenance
Sweeping and cleaning
Growth as a gardener
You enjoy working outdoors and have an interest in plants, shrubs, and nature. Experience in greenery is nice, but not necessary. At AB Midden Nederland you can always start working. Leave your mark in the gardens by putting pure quality in your work. When the clients are satisfied, so are you. Maybe you want to specialize and work in a lot of different gardens. Talk with us about your wishes and we'll do our best to find a perfect match. When your work is of high quality and you want to grow as a professional, we'll talk about what steps you can take.