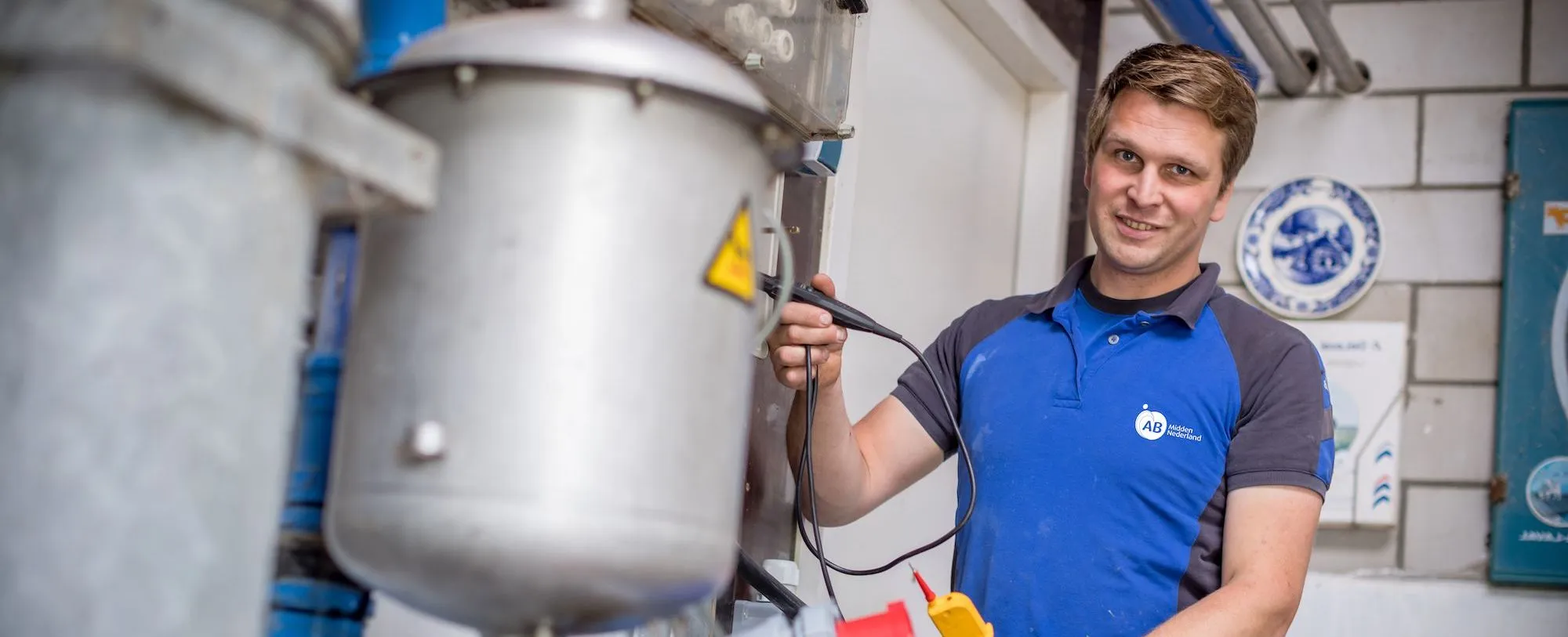 Installation mechanic
You arrive at a print shop. The staff in the print room is overjoyed to see you arrive. The printers radiate much heat. The air conditioning is not working properly. The staff's sweaty heads working the printers are enough proof of that. Cooling this room is crucial. Up to you to inspect the air conditioning system. You discover the problem and fix it. Just to be sure, you inspect if the heat leaves the building properly. There, that's fixed. You leave the print shop with a bottle of water in your hand. A thank you gift from the employees, luckily able to work again in a room with comfortable temperatures. That is the job of an installation mechanic.
What we offer
Next to appreciation and personal guidance
Hourly wage of €16 – €19 per hour
Fixed-term contract, with prospect of a permanent contract
Learn to work with multiple installations
Interesting installations
It's already in the name really. Installation. What does that mean? Imagine your own house as an example. That consists of walls, glass windows, and a roof. But you also regularly use water pipes and heating. A water pipe enters your house at one point. It branches out to the shower, toilets, and sinks. The water pipe network is a mechanical installation. It includes:
Plumbing – Air treatment
Heating – Cooling
Gas – Sprinklers
The other type is the electrical installation. These are the pipes around the fuse box that are routed toward power outlets and light switches. These installations include:
Electricity – Security systems
Internet
Range of tasks
Installation mechanics often have one specialism, such as plumbing or electricity. When employed, you are mainly working on that specialism. But you can also be an all-round installation mechanic. And your main task? Connecting a starting point to an end point properly. In doing so, you pay close attention to the other pipes and cables present. They must not get all tangled. How do you deal with a gas pipe on the route to the bathroom? These are challenges you overcome with your tools and technical knowledge. Of course, you can also work as a specialist in one type of installation!
Putting the 'I' in installation?
Yes, you are! You need technical education for this, however. If necessary, you can sign up for the right courses via AB Midden Nederland. Or the client you work for can arrange it. And what else? You enjoy working individually, making your own plan for the installation. You are responsible for the proper connection of systems and the satisfaction of the customers!