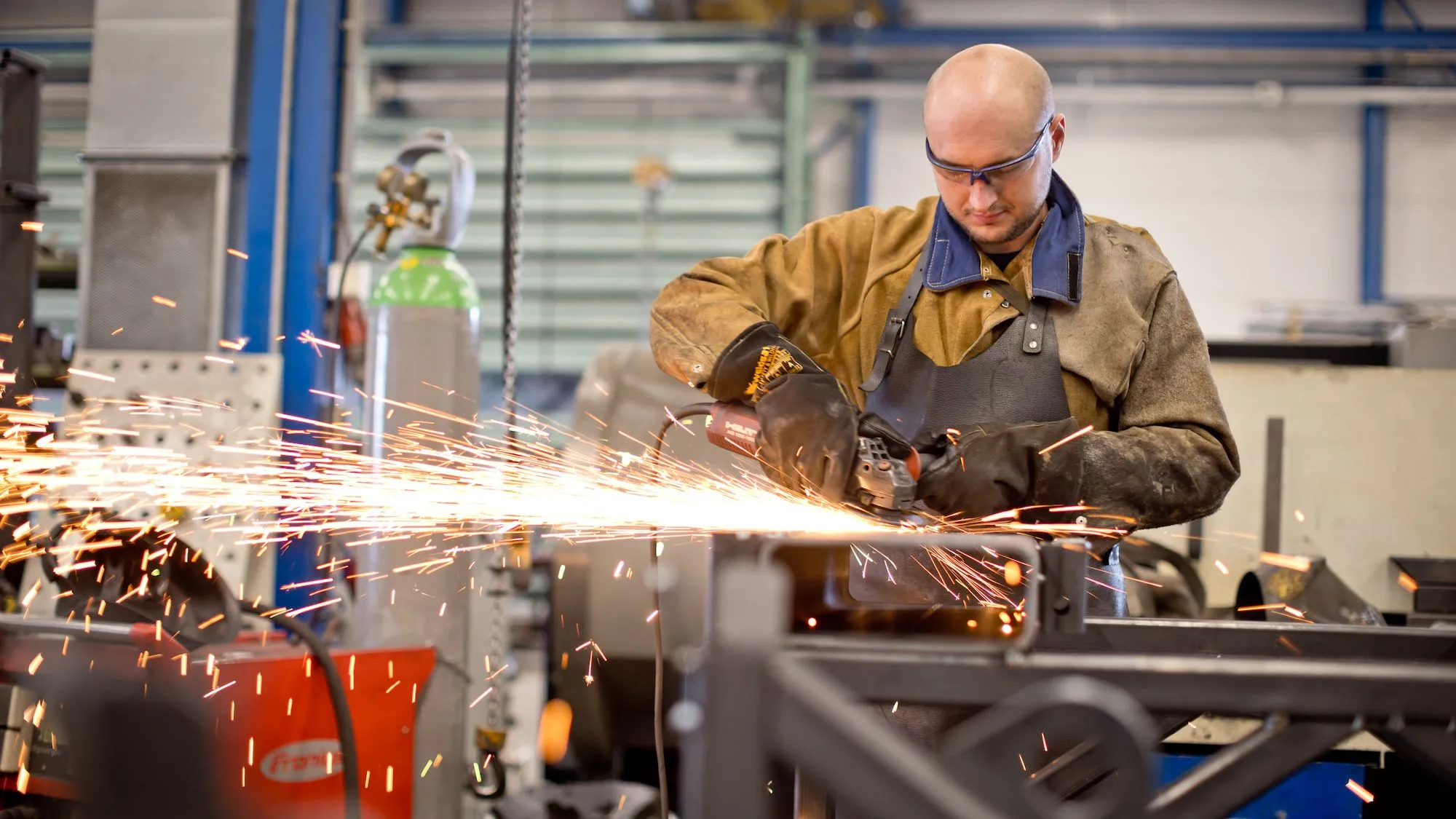 Laser operator
Lasers. A razor sharp, edge cutting technology with an otherworldly accuracy. The lasers you control, slice through the hardest materials effortlessly. You yourself also work with a sharp mind. What that means? Maximum commitment: you go the extra mile. For the highest quality. With your laser cutting machine, you process steel with great exactitude. To tenths of millimetres. Steel cut by you is delivered to automotive industries and shipbuilders. Your eye for detail is of the highest order, just like that laser's. Check out the job openings for laser operator!
What we offer
Next to appreciation and personal guidance
Hourly wage of €17 – €18 per hour
Fixed-term contract, with prospect of a permanent contract
Working with high-tech laser machines
Opportunity to learn working with different laser machines
Cutting steel
In the workshop you will handle powerful cutting machines. These cut with a laser or plasma beam. Those are narrow beams with a huge amount of composed energy. They get extremely hot and cut through steel accurately. Next to cutting and slicing, you can sear patterns in steel. Your tasks are:
Reading technical drawings
Cutting steel sheets and tubes
Placing materials in the laser machine
Using the laser cutter with the correct settings
Replacing cutter tools
The sharpest quality
Previous work in engineering or having an education gives you an edge. You will have a wider choice of clients and assignments and earn a higher salary. You have no experience, but you wish to learn the ways of laser machines? That challenge is possible for you. Some clients will teach you the methods during work. Later, you can follow courses in processing steel if you want. It's possible with AB Midden Nederland.
In your work, the result is most important. That is why you listen carefully and look closely at what the customer wants. You cut the steel neatly to size. Thanks to your spatial comprehension. With your love for technology, you want to deliver the best quality every day. That is why our job openings are perfect for you.