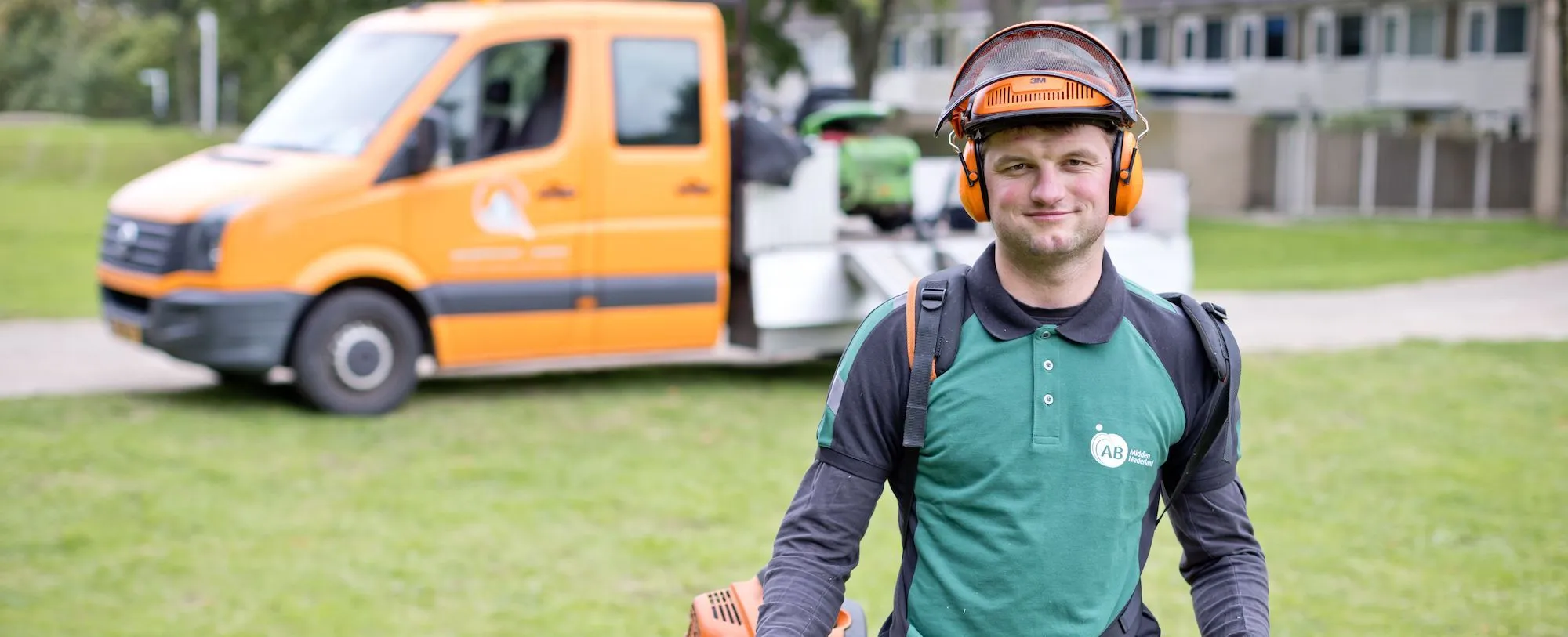 Mower & brush cutter operator
Grass is sprouting once again. Time to dust off the mower and brush cutter and to get ready for work. For larger areas, you use a mower. It helps you cut grass and weeds in the city parks and larger green spaces. The brush cutter comes in handy for locations out of reach for the mower. With this machine you easily prune and cut hard-to-reach areas. And outside the peak mowing seasons? You are deployed to help in landscaping and greenkeeping. Will you be working in our ranks soon?
What we offer
Next to appreciation and personal guidance
Hourly wage of €13 – €15 per hour
Fixed-term contract, with prospect of a permanent contract
Courses in using the mower and/or brush cutter
Work in landscaping and greenkeeping during winter months
Company car
Cutting-edge working methods
If you want to drive the mower, you often start with tasks such as hoeing, leaf blowing or brush cutting. You will get to know the mower better at work, so you will be able to use it in no time. Working with the mower and brush cutter also involves performing technical maintenance. You refill the oil reservoir and replace dull blades when necessary. Regarding the brush cutter, you know which blades you need for which type of plants! Tall plants near the ditch or short weeds must be cut differently! Either way, you get the job done. Your duties are:
Mowing with the brush cutter
Mowing with the mower
Maintenance of the brush cutter and mower
Leaf blowing, sweeping, hoeing, and cleaning
Sharpen the skills, sharpen the mind
With your penchant for greenkeeping, you're in the right spot here. The mower requires some driving skills. You might have to navigate some tricky stretches of road or mow around trees and potholes. You are only happy when the mowing is done accurately. Surely the lawn will look great after you have taken care of it. Without experience or education in mowing, you can start by using the brush cutter. It requires only a short course and is effective for mowing jobs in smaller areas. AB Midden Nederland gladly helps you with the brush cutter course. What if the mowing season is over? Then together we will find a job that suits you, probably in greenkeeping or landscaping.