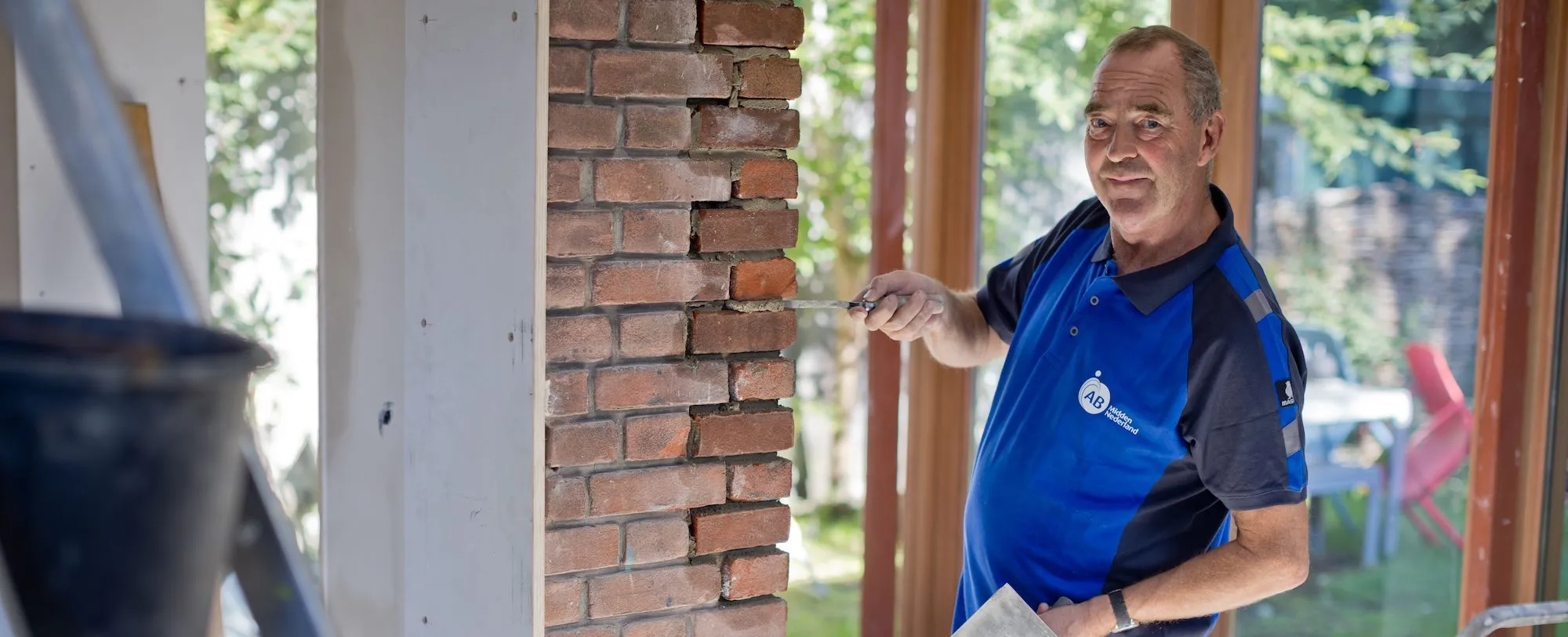 Plumber
Installation, maintenance and repair of sanitary installations. These are the most important aspects in the work of a plumber. In addition, a plumber is a specialized professional. As a plumber, you deal with, among other things, the maintenance, construction and repair of sanitary, water supply, sewage and heating systems. People often think of this profession in terms of repairing leaks and removing blockages, but you can do so much more. As a plumber, you are a real handyman, and you are irreplaceable in the construction and maintenance of houses.
What does a workday of a plumber look like?
As a plumber, you perform a variety of activities. One day you are busy, for example, installing a heating system, and the next day you are solving problems elsewhere. Working as a plumber at AB Midden Nederland, you can work at different places, which always brings new challenges, but the plumber profession, like any other profession, does also have many permanent tasks.
First, a plumber deals with the installation of heat pipes. His tasks include, among other things, the installation of water, sewage, gas and sewage pipes in buildings. It is the plumber who is responsible for the correct connection of pipes, their proper functioning and compliance with applicable building regulations and safety standards.
As a plumber, you also know a lot about sanitary facilities such as toilets, sinks and showers. You make sure they work properly, are waterproof and leak-free.
You also have a lot of knowledge about heating systems. Think for example of adjusting thermostats or solving problems related to heating power and temperature control.
In addition, you regularly repair and maintain various installations, plumbing and heating systems. Periodic maintenance is important here to keep systems running optimally and problems can be discovered in time.
– Moreover, as a plumber you also deal with customers. Plumbers offer advice to clients about pipelines, plumbing and heating issues. They can help you choose the right equipment, plan the layout of pipelines and advise on energy efficiency and water saving.
As a plumber, you can choose to specialize in one area and become an expert in it over time. For example, become a heating specialist. However, if you like plumbing work on a larger scale, you can work as an all-round plumber.
How do you become a plumber?
As you have already read above, having certain qualities is essential to do a job as a plumber. Here is a shortlist of some of the competencies to work as a plumber:
Analytical thinking
Technical sense
Planning and arranging
Creativity
Flexibility
Do you recognize yourself in any of these characteristics? Then you are probably also curious about how you can become a plumber!
Let's assume that you don't have the appropriate diploma and you would like to become a plumber. It is possible at AB Midden Nederland! Do you want to study and work at the same time? AB Midden Nederland collaborates with BBL vocational schools, which makes it possible to work 4 days a week and to follow an education programme once a week.
To become a plumber, vocational education is required, preferably as a gas, water and heat distribution fitter. In addition, you can take courses offered by AB Midden Nederland, which will help you in further development, e.g., category E driving license course, a Safety, health and Environment Checklist for Contractors programme (Dutch VCA) or an Emergency Response Training (BHV).
What do you earn as a plumber at AB Midden Nederland?
Your salary will be between €15.50 and €19.49 gross per hour, depending on age, collective agreement and experience. You will also receive excellent working conditions and an informal working atmosphere. You will receive your salary per week or per 4 weeks.
AB Midden Nederland ensures that you have work all year round. Growth opportunities are very important to us, so that will certainly be stimulated.
In addition, with mutual satisfaction and good performance, there are possibilities of gaining a permanent job at AB Midden Nederland!
What is it like to work at AB Midden Nederland as a plumber?
As a plumber at AB Midden Nederland, you can often decide for yourself how you want to work. You can work for an extended period with one client or for different clients from different industries, which ensures a varied workweek.
Do you have questions, or would you like to discuss the possibilities with us? Please call us or send us a message.