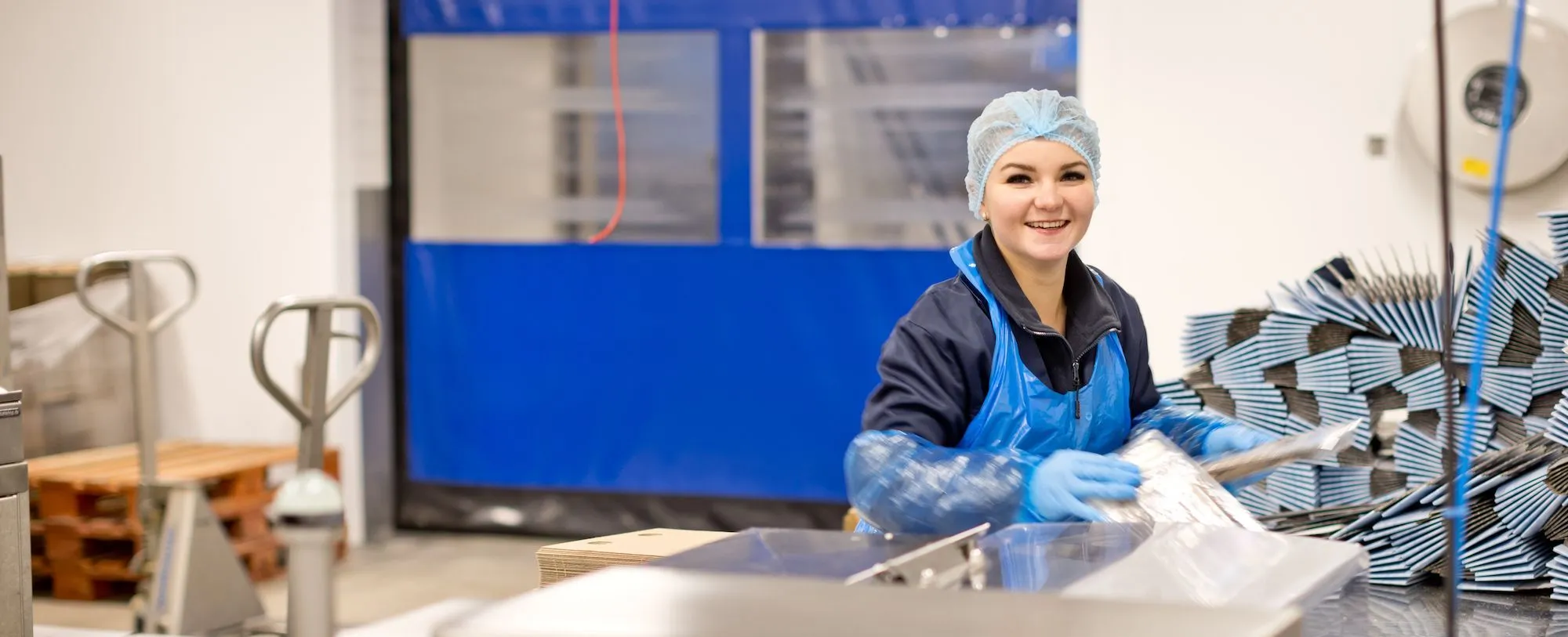 Production worker
You are going to make it as a production worker. Literally and figuratively. What you do exactly? Next to assembling, packing, and checking product quality, you also work in assembly line. Of course, activities also differ per company. And they depend on your preferences and what you're good at. One thing is clear; your job is to make sure products are made. It is a never-ending operation, essential to all humans. What can you do to help? Check the job offers!
What we offer
Next to appreciation and personal guidance
Hourly wage of €12 – €15 per hour
Allowances for shift work, irregular working times and overtime
Options for a course in HACCP
Packing a punch in production
You can work at a company which processes potatoes, for instance. Together with co-workers you oversee the production of tasty potatoes, French fries, baby potatoes, and slices. You inspect the potato bulbs on their quality. Are they rotten or damaged? You pick them out easily. During your workday, you make sure the daily production goal is achieved. Packing and checking the packages on damage also are your responsibility. On a workday you are occupied with:
Packing products
Assembly line work
Checking quality of products and packages
Achieving daily production goals
The promise of production
There is always work available in production. In multiple industries too. Will we see you in food, packaging, or metal processing? Production always continues. Even when other industries have less work available. There is always a job for hard workers here!
POWER in production
Rolling up your sleeves and getting the job done. This applies to you? Then production has a job for you. You put in effort, and you have the power to work fast. That is what counts. Education is less important. Your pay is not only determined by your experience, but also by your performance at work. Do you want to have more responsibilities? Show your best! When the client appreciates your effort, AB Midden Nederland will discuss the options with you. Take a HACCP-course for example. You can become a team leader or a Machine Operator with the right attitude. And eventually a course for working with machines.