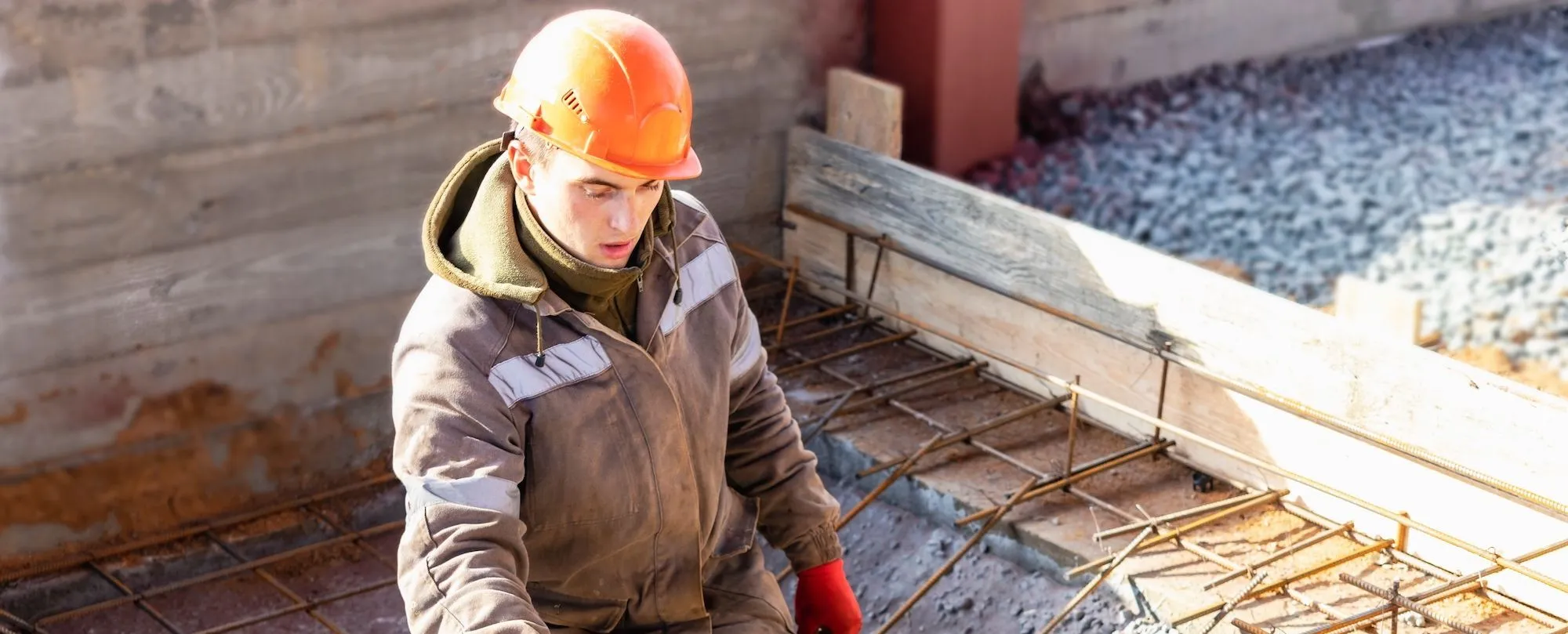 Reinforced iron worker
In construction you work with many concrete foundations and walls. That's where reinforced concrete comes in. That's the key to safe foundations, floors, and columns. As an iron weaver you weave the reinforcements before the concrete is poured. Without your steel frames the concrete cracks and damages sooner, weakening the safety. Because of the iron framework, constructions become exceedingly robust. AB Midden Nederland has the right iron weaver job opening for you!
What we offer
Next to appreciation and personal guidance
Hourly wage of €15 – €19 per hour
Fixed-term contract, with prospect of a permanent contract
Clients that appreciate your work
Possible to grow into the function of work planner
Strike while the iron is hot
As an iron weaver you make sure reinforcement steel is correctly installed at the construction site. You make the iron rebars of various lengths and cross-sections. These rebars must often be cut and bent to provide a sturdy framework. Eventually the reinforced bars promote a better bond with concrete, reducing the risk of slippage while increasing tensile strength. The steel frame can't move out of position during concrete pouring. You may have to perform welding activities. Your main tasks are:
Reading technical drawing
Weaving iron/steel reinforcement bars
Cutting and bending iron (and sometimes welding)
Assembling and placing the iron framework
As strong as steel
Physical health plays a vital role because you do physical work on the construction site. That can be quite demanding for your body. An education is not necessary, but you do not back off for physical work! Both trained and untrained employees are welcome. As long as you want to learn the craft of iron weaver. You need some technical insight and have no trouble picturing shapes and reading blueprints. You can work individually or with other iron weavers. There are welding courses available if you want to have more responsibilities at work. Together with AB Midden Nederland we decide when you are ready for that course. With a wider variety of skills, you have a broader deployability in construction and infrastructure.