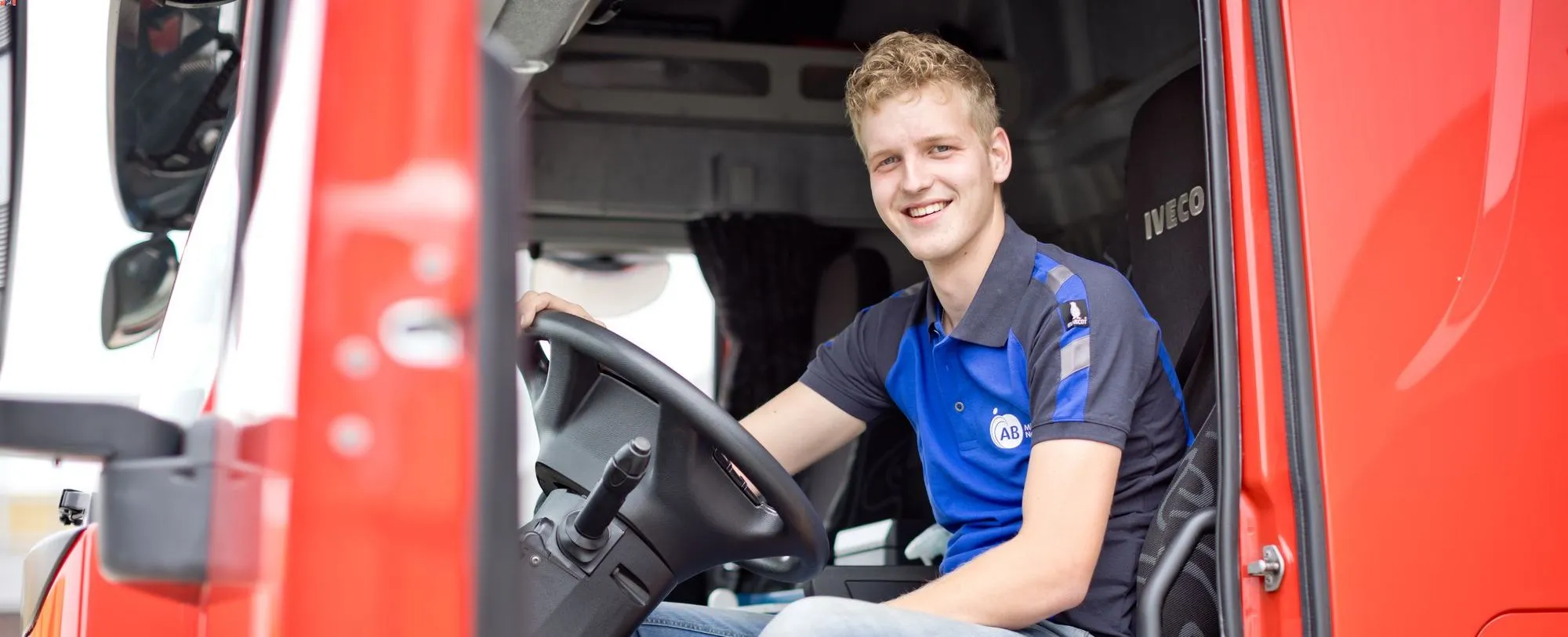 Truck driver
Driving an enormous truck; a true colossus on the road instead of a simple passenger car. That is life for a truck driver. It brings you joy to be on the road, feeling that sense of freedom. Plan your own route on driving days while visiting a wide variety of locations. Don't forget your job is of paramount importance. Without you, shelves in supermarkets are not chock-full. And factories can't make products without the materials you transport. In short, you are indispensable.
What we offer
Next to appreciation and personal guidance
Hourly wage of €15 – €17 per hour
Fixed-term contract, with prospect of a permanent contract
Allowances for late hours, weekends, overtime, and holidays
The opportunity to drive (inter)nationally
Touring your truck
The skies are clear-blue with a small sun. The roads are ever busy, like always in the Netherlands. Strong-willed and with determination you continue your route on the highway. Radio over the speakers. Your truck is never late delivering the cargo. Your clients await your deliveries and are content to see you arrive. Luckily you have a lot of freedom on your trips. You plan the routes yourself, often transporting for appealing companies. By gaining experience in the field and following courses, you can eventually drive multiple types of trucks. That does sound dashing! You are mostly occupied with:
Planning routes from A to B
Safely loading and unloading cargo
Driving different kinds of trucks (semi-trailer trucks, tippers, tankers, or container trucks)
Bulk transport, raw materials, agri-food, or international transport
The driving force in the driver's seat
A truck driver accelerates. Not just during rides, but as a person too. The work can be demanding because sometimes you are in transit for quite a while. It requires know-how of roads, traffic, and technical specifications of your truck. Even though you experience freedom, you do have a planning. You are immune to stress and can work with tight schedules. Furthermore, you are the business card for your employer, so you exude friendliness to the client.
Are you the truck driver we seek? AB Midden Nederland takes care of you, with or without experience. We are searching for skilled, resolute truck drivers, but we also wish to invest in people that want to become truck drivers, employed by us. If you are willing to work via our cooperation, we can help you get your truck driving license and Code 95. Apply for one of the jobs!