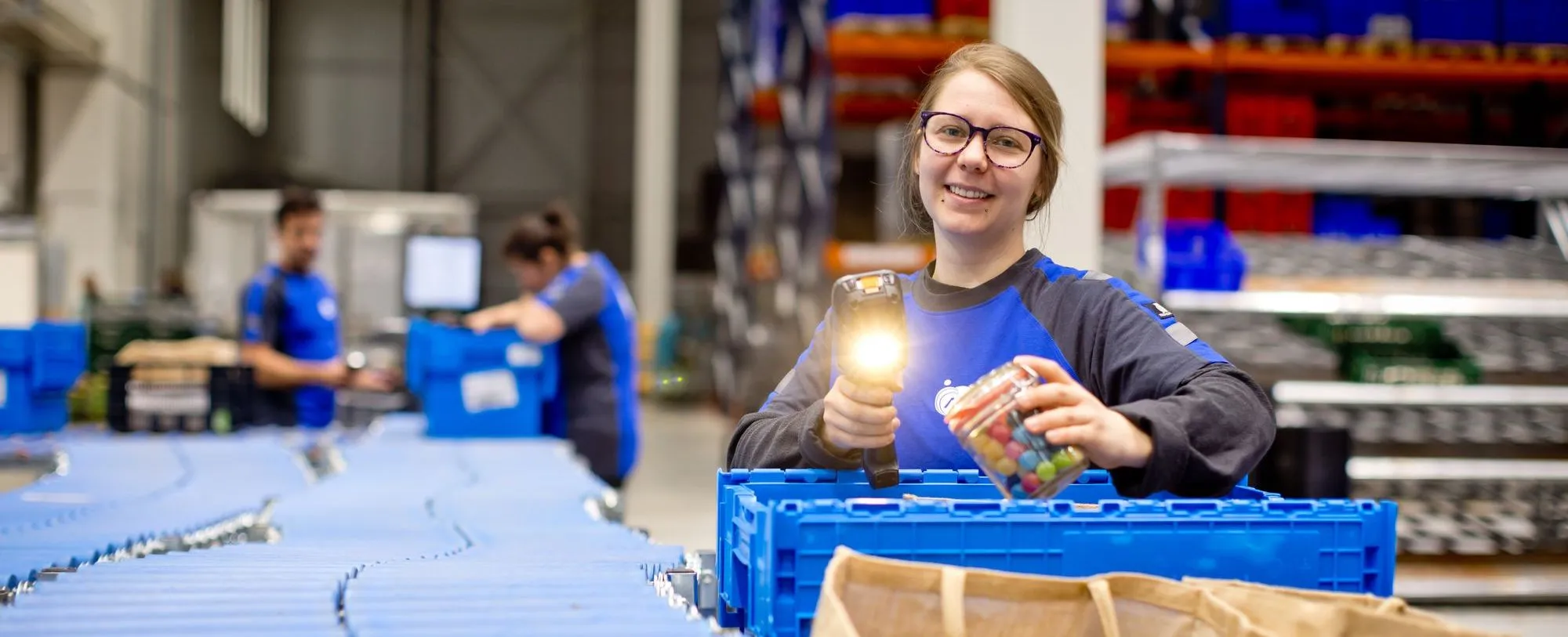 Warehouse employee
As a warehouse employee, you work for warehouses, industrial companies, and distribution centres. Your responsibility is to maintain and manage the warehouse and the goods stored inside, together with your co-workers. During your job you handle orders correctly while keeping track of the administration. Special goods are handled with the right precautions. Are you the person we need to keep the warehouses up and running?
What we offer
Next to appreciation and personal guidance
Hourly wage of €13 – €15 per hour
Allowances for overtime, shift work and late hours
Possibility to become a team leader or become forklift certified
Flexible hours and various clients to work for
Wonderful work in warehouses
Managing the warehouse is a task fulfilled by you and your co-workers. As warehouse employee you take incoming goods from transporters. In synergy with other warehouse employees and order pickers you load trucks. And you unload the cargo of trucks. Certain goods like the ones with an expiry date require extra care, according to strict guidelines. You insert and confirm orders in the computer system for an updated administration. Incoming goods need to be labelled. You process these shipments back in the system. Your tasks in the warehouse are:
Inspecting goods
Loading and unloading shipments
Entering orders into the computer
Preparing orders and placing them in the right location
Energetic employees
Did you know an education is not important in the warehouse? Experience in warehouses and in using computers do make the work easier though. Your enthusiastic drive for work and your motivation are the most important factors. Now and then, the tasks require physical work. An energetic attitude makes the difference during your work. Why? Working ahead means staying on track. You have an eye for possible tasks lying around and you actively start doing those. Every day you have contact with suppliers and customers at the warehouse. That's why you are socially friendly and easy around others.