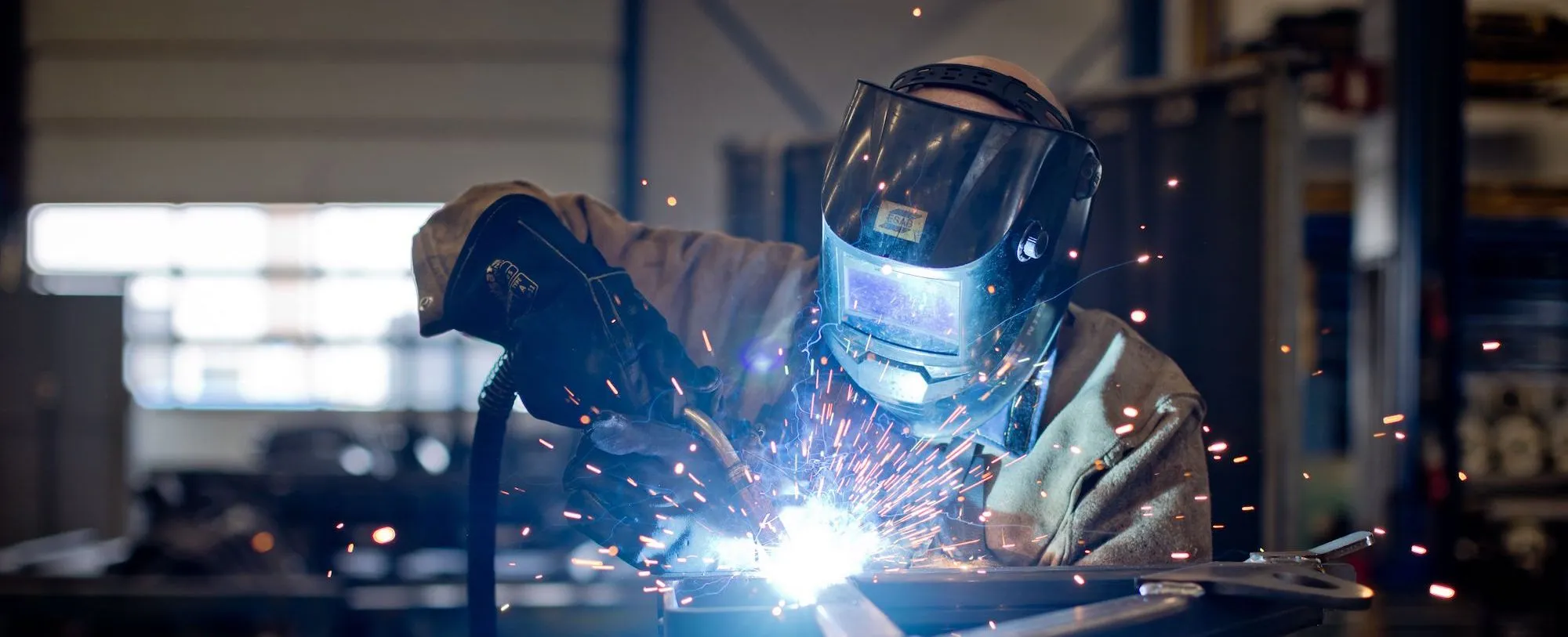 Welder
You strike the iron while it is hot. That means you don't pass up a great opportunity. You seize it with both hands. A welder makes connections between metal. How? By heating the metal and another joining material. Often using a technique such as TIG or MIG/MAG. You create a strong bond between one or more pieces of metal. With cooling, it becomes hard as iron! This is how you make sturdy steel constructions. For buildings or cars and trucks. And for everyday products. Do you have what it takes to deliver the best quality in your work? Great! Then you might be eligible as a welder.
What we offer
Next to appreciation and personal guidance
Hourly wage of €16 – €18 per hour
Fixed-term contract, with prospect of a permanent contract
Additional courses for welding techniques
Welding in technology, construction, or infrastructure
Nerves of steel
Welders are true craftsmen. You connect one piece of metal to another. You make constructions of aluminium, stainless steel, and other types of steel. With metal, you are really in your element. When welding, you aim for the highest quality, because you have nerves of steel. Safety is essential in your work. Fire and steel are extremely hot. You know the safety requirements and wear protective clothing and a welding mask. You consider possible hazards in the surrounding area. For you, complete safety and quality are number one priorities. Your tasks are:
Welding
Grinding, drilling, sawing, and milling
Reading technical drawings
Inspecting your welding work
Maintenance of tools and equipment
Welding techniques
TIG welding: TIG means Tungsten Inert Gas. The IG refers to the gas required for the welding process. This welding technique is a process suitable for precision welding where the welder himself must monitor the weld pool and manually add materials to it.
MAG welding: MAG means Metal Active Gas. This is a technique that welders mainly use for low-alloy metals. Here, you use gas to merge metals. Together with MIG welding, this is the most commonly used welding technique.
MIG welding: MIG welding requires noble gas. The primarily materials fused together using MIG welding are aluminium and copper.
Plasma welding: this welding method is similar to TIG welding. Both use plasma. It is formed using a high electrical voltage.
Pressure welding: also called cold-pressure or hot-pressure welding. A technique that welds metals in a cold or hot state using pressure.
Spot-welding: in spot welding, you use high amperage to weld materials together. This is done on a small area of the material.
Iron in the fire
With your steady hand you work extremely accurately. Express your creativity in welding aluminium, stainless steel, and common steel. An education or experience is required to work as a welder. AB Midden Nederland offers courses to specialise in certain welding techniques.
Skilled workers are badly needed in the labour market. There is a shortage of quality welders. Where will you work? For metal companies, construction companies, and machine builders. Or in shipbuilding. Welding mostly happens in a workshop or on the construction site. As a welder, you have quite some irons in the fire. You'll find a job with us in no time.