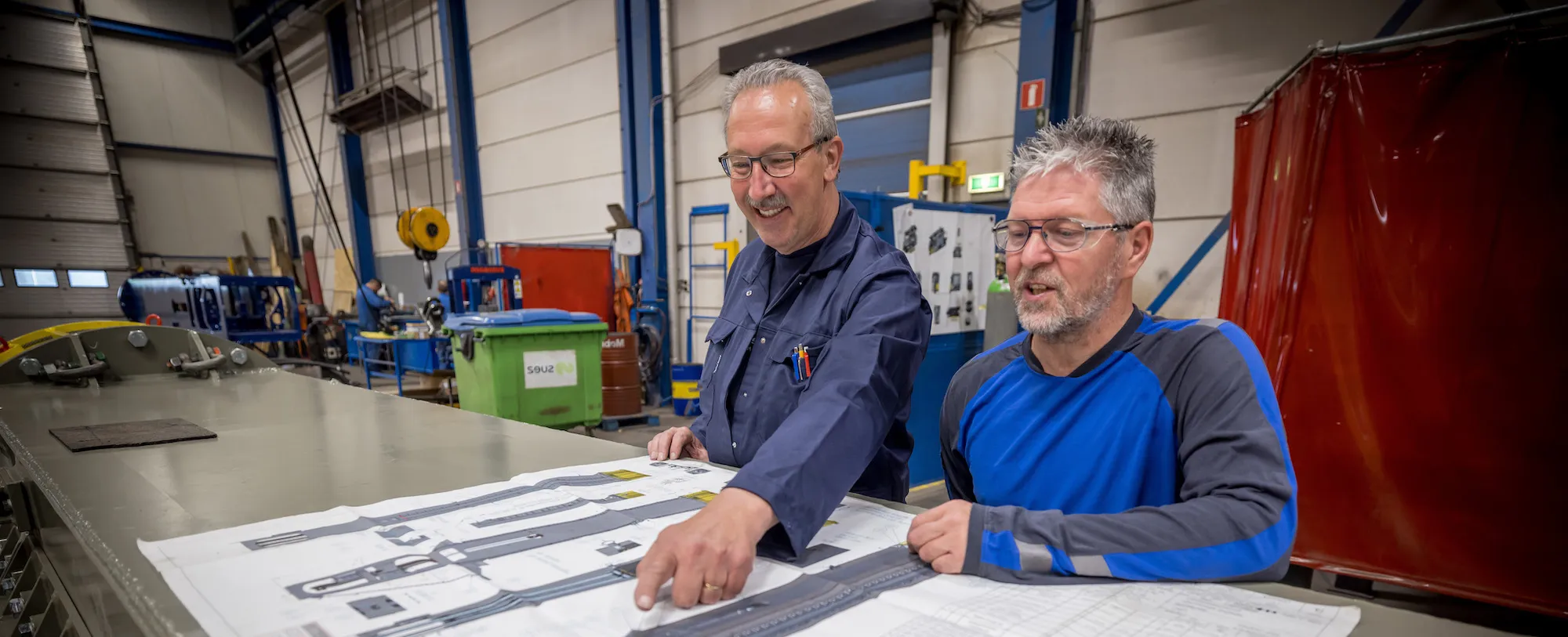 Work planner
Without you there is no construction, so to say. And especially with the current shortage of housing there's a lot of building activities planned. You are involved in construction preparations. Can you keep work on track? You support the planning of tasks. When choosing the required materials and which employees execute which activities during a project. And throughout the entire construction period. Preventing delays and keeping the budget in check with your overviewing skills. Are you ready to start the next construction project?
What we offer
Next to appreciation and personal guidance
Hourly wage of €16 – €19 per hour
Fixed-term contract, with prospect of a permanent contract
Responsibilities during construction projects
Different clients in construction, infrastructure, and technology/engineering
The first blow is half the battle
Houses and offices rest on strong foundations. That sturdy base is one of your characteristics as a work planner. You are working with the planning, blueprints, and numbers. Partly responsible for project planning; what employees are required for certain tasks and what materials must be delivered where? You have no trouble working with numbers. Both for accurate estimations in time management and budget control. You foresee delays and save valuable time when possible. Lastly, you help drawing and reading blueprints. A complete work planner can:
Manage project plannings
Manage material plannings
Draw and read blueprints
Work with numbers for budget and time
What works and what doesn't
You can anticipate and switch tasks swiftly. An above average skill in calculations and numbers give you an edge. You will be communicating a lot, both with co-workers, clients, and suppliers. That's why you are socially competent with a customer-friendly attitude. Experience in construction, infrastructure or technology is necessary to work as a work planner. If you still need to obtain a VCA-certificate (SCC), AB Midden Nederland helps you with this. And then? Start working without worries! If you work as a carpenter or excavation worker, you can become a work planner. It's possible at AB Midden Nederland.