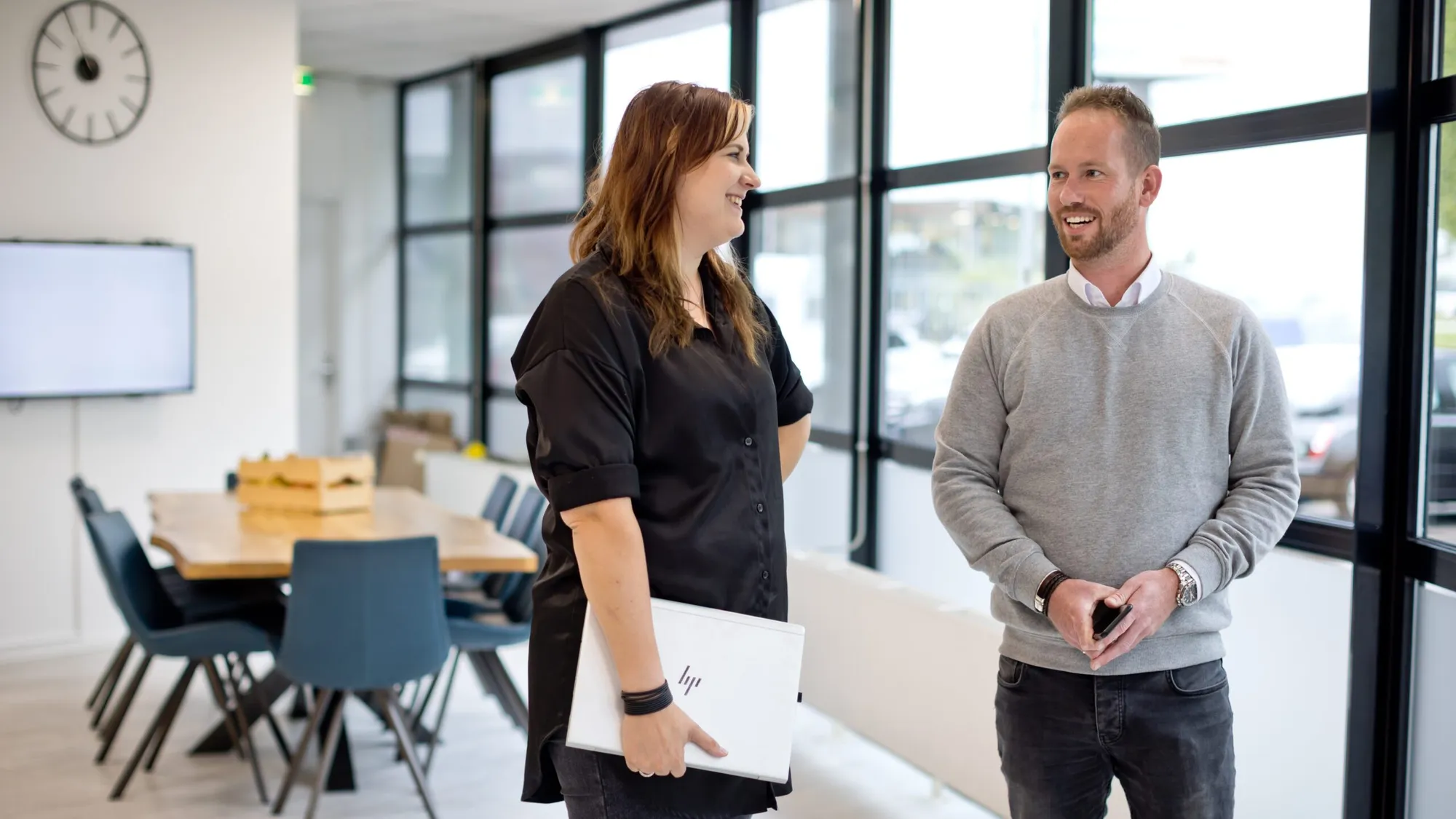 Home
Education & Development
Education & Development
Stand together. Grow together.
Growing is something we do together at AB Midden Nederland. Growing both personally and as a competent workforce. A temporary employee from another country, you have different possibilities to develop yourself. Through following courses or obtaining certificates for example. Together we will explore your strengths and interests. This page gives you the necessary information concerning education and development at our cooperation.
Conditions
To be eligible for any educational courses that take longer and cost more, you need to work for at least three months. We ask contractual commitment from employees that intend to take a longer education. Some courses can be done immediately when you start working. Even during work periods shorter than three months. The reach truck or forklift certificates, for example. At AB Midden Nederland we encourage employees to take courses. We believe in growing together. Both personal and professional.
For employees with longer working periods, English and Dutch language courses are available, ensuring more possibilities in the future. This is also required if you want to follow any courses. European workers that speak English have a small advantage. They have a few additional courses to choose from. They can enter courses for welding or as truck driver (truck license included).
Additional information
Contact your coordinator if you wish to apply for a course or discuss the possibilities in the area you like. Together we will clearly define a course of action and the requirements for certain courses. You can also contact your coordinator for language courses. They start every six months. At the MijnAB portal you can also register for courses. Contact our people at Education & Development here. All the questions you have will be answered!