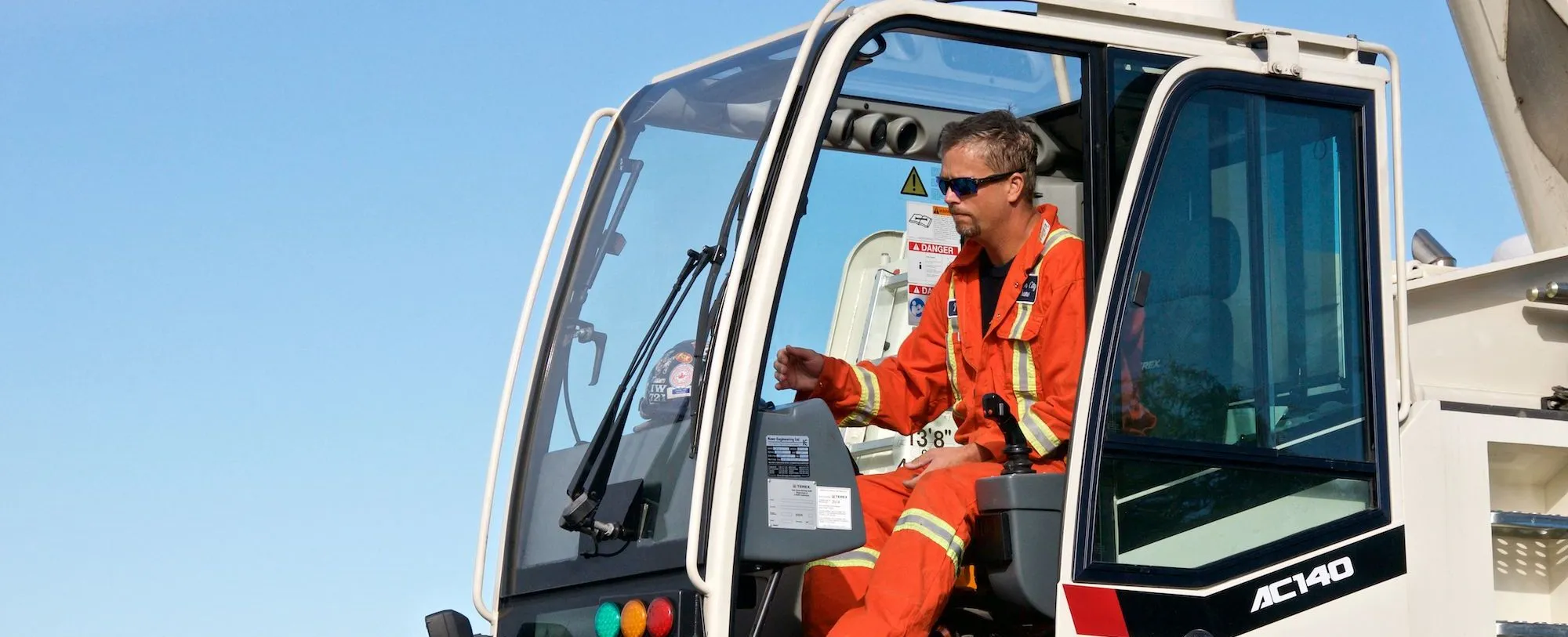 Crane operator
With a mobile crane, tower crane, or crawler crane you are the eye-catcher on the construction site. Working on both small housing projects and large construction projects. Your job is to ensure safety at the site when lifting and lowering building materials. But you also excavate the construction pit and level the grounds there. Precision and responsible use of cranes make you a guardian angel at work. From the crane top you have a wide overview. You see your project developing into something final, while safely supplying your co-workers below or on buildings with materials.
What we offer
Next to appreciation and personal guidance
Hourly wage of €15 – €19 per hour
Fixed-term contract, with prospect of a permanent contract
Possibility to follow official education for crane operator
Opportunity to work with different crane types
High security level
Lifting and lowering building materials is your main job. Using a tower crane on a construction site, for instance. Hoisting steel beams for an office. Co-workers on the ground attach the materials to the hook. After lifting to the required height and location, co-workers on the first layer of the office disconnect the beams. In residential construction you use a mobile crane. As a crane operator you act with responsibility and precision. Important duties include:
Lifting and lowering materials on the construction site
Excavating construction pits, levelling ground
Checking the weight of the load
Perform technical maintenance on the crane
Maintaining contact with the crane supervisor
Accidents must not happen. Therefore, as a crane operator you always have support from a crane supervisor on the ground. He/she secures the load. The two of you always have radio contact because you cannot see everything from the cabin.
Lift yourself up
You have technical knowledge and have a knack for estimating depth and distance. Keeping the overview is vital. You can signal possible hazards from the crane, and you comply with the strict safety measurements. Technical maintenance and solving malfunctions regarding your crane are part of your job. It's possible to work with experience but without an education. But of course, it gives you an advantage. AB Midden Nederland offers the right education to work as a crane operator. We help you with driving license C, a hoisting license, and the VCA-certificate (SCC). These are required before entering and operating the crane. When you keep working for us, we'll discuss the possibilities for these courses!